Language, Culture, Communities: 200 Years of Impact by the American School for the Deaf
April 28 @ 12:00 PM

-

October 21 @ 5:00 PM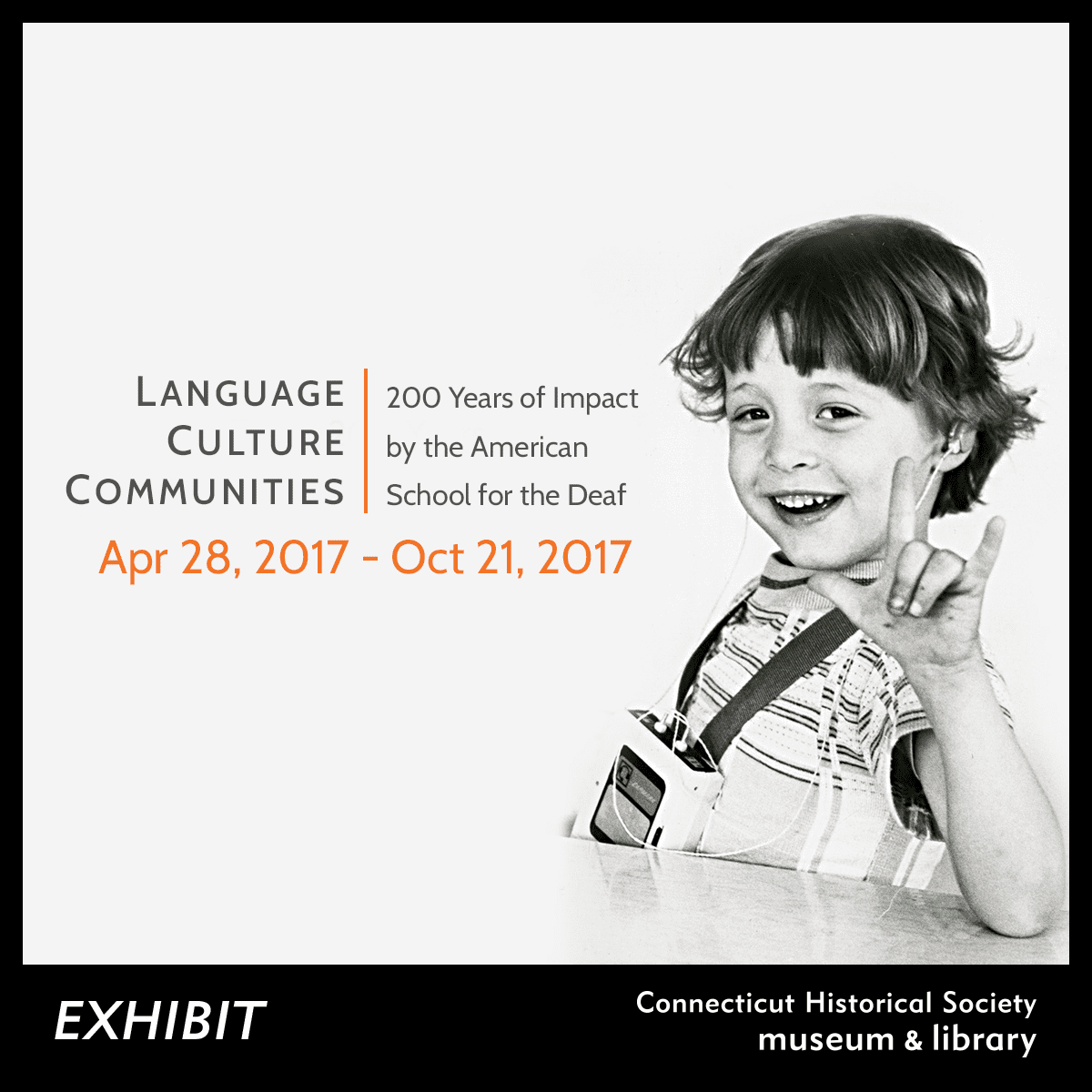 In 1817, the American School for the Deaf (ASD) established the first permanent school for the deaf in the United States. It created a new standardized language—American Sign Language—resulting in a deaf community and culture that continues to advance equality. As a leader in developing educational methods and embracing technology for people who are deaf, ASD has impacted personal lives and American culture, and has formed local, national, and global connections between deaf, hard of hearing, and hearing communities.
As ASD celebrates its 200th anniversary, the Connecticut Historical Society is partnering with the school to present an exhibition that explores the school's rich history and legacy. The exhibition will feature original objects and manuscripts from the school's early years, as well as photographs and video interviews that illustrate the school's impact on current students and alumni.
For the latest updates about related 2017 programming at the Connecticut Historical Society, explore our upcoming events.
For events about bicentennial anniversary at the American School for the Deaf, visit the events page at asd-1817.org.
Exhibit Tours Saturdays at 2pm, Fridays in July at 10am. For a list of ASL interpreted tours visit our website: http://bit.ly/2pU3Dg6
Museum Hours:
Tuesday–Thursday: 12:00–5:00 pm
Friday–Saturday: 9:00 am–5:00 pm