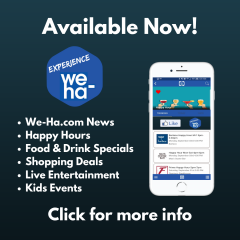 Subscribe to the Experience We-Ha Podcast on iTunes and Google Play
Thank you to our podcast sponsor: 
In this episode of the Experience We-Ha podcast, Jeff and Ryan speak to local media production guru David Chmielewski about leveraging the power of video to promote the best of a business or build a legacy story for special family occasions. Check out DirectLine Media HERE
Episode Chapters:
0:00 – Intro – David Chmielewski
2:35 – How Dave got started in media
3:45 – DirectLine Media services
4:45 – Family legacy videos
7:40 – Famous 60 second video
11:15 – Making people sound and look good doing video
12:45 – The evolution of digital camera equipment and software
14:30 – Anyone can create videos
16:37 – Dave's journey as a business owner
20:40 – Helping people tell their story
25:20 – Networking for new business
26:30 – CT School of Broadcasting
27:35 – The power of video and what's the right length?
34:00 – Using subtitles in video
36:12 – Dave's most memorable moment in production
38:30 – Work with non-profits – New Britain EMS
39:55 – Dave's favorite We-Ha dish
Like what you see here? Click here to subscribe to We-Ha's newsletter so you'll always be in the know about what's happening in West Hartford!