Absentee Ballot applications can be picked up in person or downloaded from the Town of West Hartford website for the Nov. 3, 2015 election.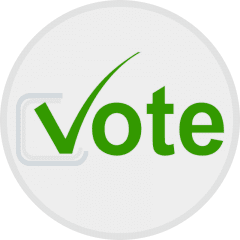 Submitted by West Hartford Town Clerk Essie Labrot
Town Clerk Essie Labrot announced that absentee ballots are now available in the Town Clerk's office for the Nov. 3, 2015 election.
If you will be out of town or not able to make it to the polls on Election day due to illness, disability, military service, election duties or religious reasons, you are eligible to vote by absentee ballot.
Applications may be picked up in the clerk's office or downloaded off of the Town Clerk's website, under www.westhartfordct.gov. Once applications are received, ballots are mailed out within the next day. You may also come in person to do the application and receive your ballot. Please note, that each person who applies for an application must sign it with an original signature. Parents cannot sign for their child, or spouses for each other.
The Town Clerk's office is open: Monday and Wednesdays from 8:30 a.m. – 4:30 p.m.; Tuesday from 7:30 a.m. – 4:30 p.m., Thursdays from 8:30 a.m. – 7 p.m.; and Fridays from 8:30 a.m. – noon.
For further information on registering to vote, please call the Registrar of Voter's office at 860-561-7451, and for Absentee Ballot information, call the Town Clerk's office at 860-561-7430.