West Hartford-based Ballet Theatre Company will host a five-hour Dance-A-Thon on June 27.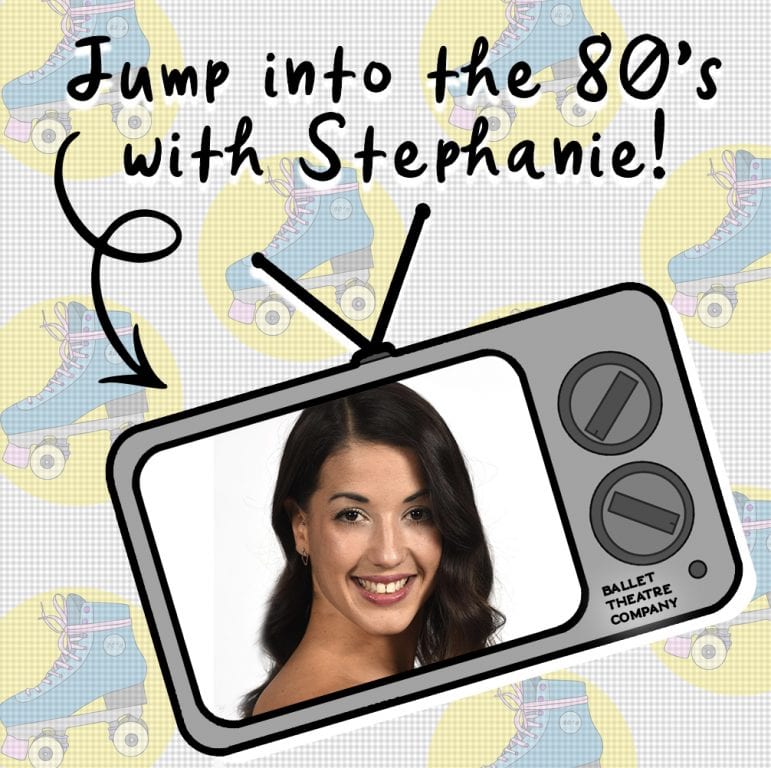 Submitted
 Ballet Theatre Company, West Hartford's premier ballet company, is hosting a five-hour Facebook LIVE Dance-A-Thon event on Saturday, June 27, from 10 a.m.-3 p.m.
Like the countless organizations impacted by this pandemic, BTC's spring performance season, youth outreach programs and in-studio education classes were cancelled, causing a devastating financial impact on the organization.
BTC's goal is to raise $30,000 through Dance-A-Thon registrations and donations. Funding will support the continuation of the company's 21 year mission of serving the Greater Hartford area with quality performing arts experiences, high caliber training, and youth outreach initiatives.
BTC's Dance-A-Thon is going back in time to dance to some of its favorite decades!
Beginning at 10 a.m., get your neon leg warmers ready for some 1980s high cardio dancing with Artistic Director Stephanie Dattellas. At 11 a.m., Ballet Mistress Megan Klamert will swing you through the 1950s as you boogie woogie until noon. Flow like a lava lamp with Playhouse on Park's Darlene Zoller from noon-1 p.m. as she grooves through the 70s. Don't lose steam before throwing it back to the 90s with BTC Faculty member Savana Jones from 1-2 p.m., and finish strong with BTC Season Dancer and Faculty member Joey Beltre from 2-3 p.m. as he teaches choreography from popular music videos of the millennium.
This event welcomes all ages and dance abilities. Register online and dance for an hour, a few hours, or all five and support your favorite West Hartford ballet company.
Throughout the five-hour event, participants will have a chance to win various prizes sponsored by Keating Agency. Share a photo of yourself on social media dressed in a decade appropriate costume and you will be entered to win a $25 VISA Gift Card. Digital photo frames will be available for download on BTC's website the week leading up to the event! Snap a pic, add a frame, and tag BTC (@dancebtc) on social media during the appropriate decade and enter to win! A winner will be selected at random each hour.
If you'd rather not participate in dancing, we still encourage you to participate in this fun virtual event by donating to Ballet Theatre Company. BTC is determined to get through this crisis and is taking creative measures while looking ahead with bright eyes to the 2020-2021 season. Consider making a donation today.Your support now will ensure that our programs and performances continue to impact now and in the future after this health crisis is over.
BTC's Dance-A-Thon event is supported in part by We-Ha.com, Cricket Press, idleWilde Printing Co, Keating Agency, Laurel Graphic Design, Marketing Solutions, and Creation Dream Video. BTC's season sponsors include; Department of Economic and Community Development, Greater Hartford Arts Council, Hartford Foundation for Public Giving, The Edward C. & Ann T. Roberts Foundation, A'Hearn Family Foundation, Ensworth Charitable Foundation, Cricket Press, and Hearst Media Group.
Like what you see here? Click here to subscribe to We-Ha's newsletter so you'll always be in the know about what's happening in West Hartford! Click the blue button below to become a supporter of We-Ha.com and our efforts to continue producing quality journalism.