[Updated, Sept. 9, 2015: This event has been canceled] 'Doggie Daze,' sponsored by West Hartford's Mandell JCC, is open to all dogs and their owners.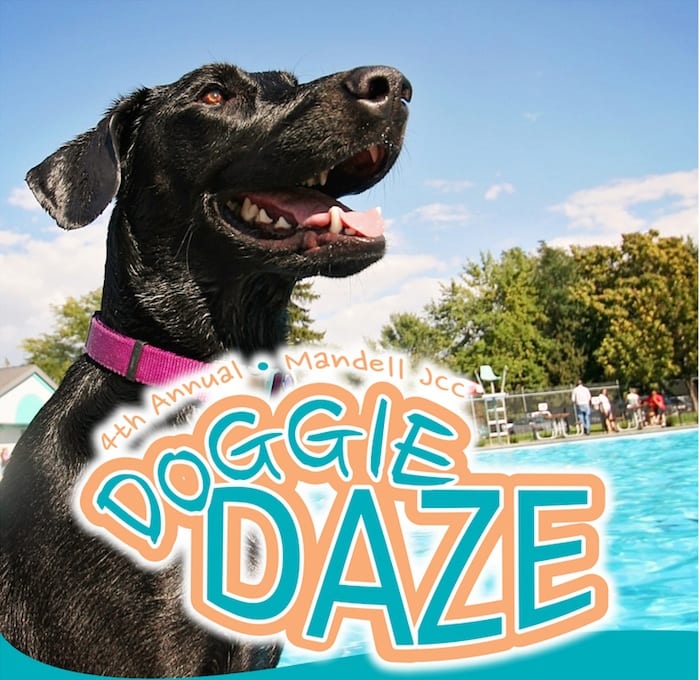 Submitted by Larah Winn, Mandell JCC
The Mandell JCC in collaboration with Team Training New England has a cure for the last "dog" days of summer with the 4th Annual Doggie Daze.
Families and their four-legged friends can enjoy a series of fur-filled activities on Sunday, Sept. 13, 2015, from 12:30 to 2:30 p.m. at the Mandell JCC's summer site, The Swim & Tennis Club, 4 Duncaster Rd., Bloomfield, CT. A portion of event proceeds will go to the Fidelco Guide Dog Foundation and the Connecticut Humane Society.
Components of this year's Doggie Daze include: an open plunge for doggies in the big pool or kiddie pool, a Doggie Obstacle Course, a doggie talent show, a best-dressed doggie contest and an owner/dog look-alike contest. Dogs can also leash up with their owner for a 1.5-mile walk/run.
Owners and their pets are welcome to participate in some or all of the events. Participants will receive an event t-shirt for all humans and a doggie bag filled with treats for both team members.
Fees for the 4rd Annual Doggie Daze $25 for JCC Members and $30 for the community. An additional $5 fee will be added for registration received after Sept. 3.
To register for Doggie Daze, call the Member Services Center, 860-236-4571. For questions and more information, contact Bonnie Hittleman-Lewis, [email protected]. This event is made possible by: TD Bank, Team Training New England, Fidelco Guide Dog Foundation and the Connecticut Humane Society.
The Mandell Jewish Community Center is open to everyone and supported by funds raised by the Jewish Federation of Greater Hartford, a recipient of funding from the Jewish Community Foundation of Greater Hartford, and a member of the JCC Association of North America. For updates, follow the Mandell JCC on Facebook and Twitter. All dates and programs subject to change.