The Blue Jays of the University of Saint Joseph in West Hartford downed Rockford, 85-62 at the Daytona Beach Shootout.
Submitted by Joshua Ingham, University of Saint Joseph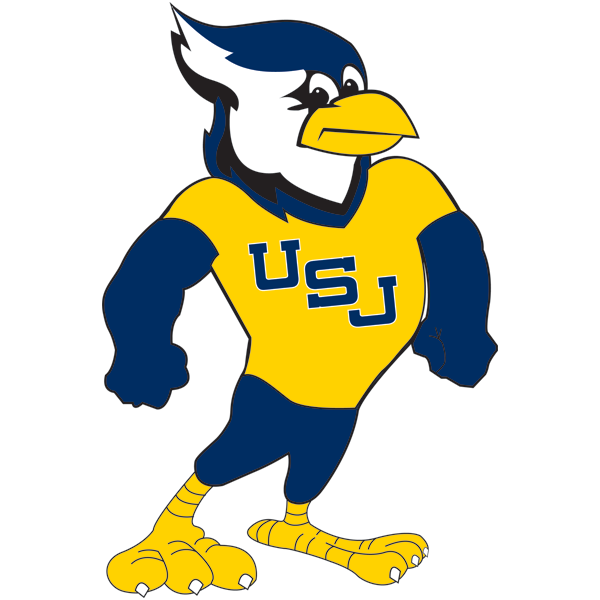 Daytona, a place best known for its beautiful beaches and high-speed racetrack, can now add college basketball to its list of major milestones. The University of Saint Joseph (USJ) men's basketball team relied on their size and strength to put away Rockford University (RU) 85-62, and in doing so, gave first-year head coach Jim Calhoun his 880th career victory.
The Blue Jays (7-4) split a pair of games down south as part of the Daytona Beach Shootout, held inside the Ocean Center. The popular holiday tournament lasts several days, and features both men's and women's hoops.
Freshman guard Chris Childs (Bronx, NY) had his mojo back, dropping a game-high 22 points (7-17 FG, 6-7 FT) and grabbing seven rebounds. It was his fifth 20-point game of the season. Freshman forward Noreaga Davis (Bridgeport, CT) finished one point shy of a double-double for the second time in three games (9 PTS, 10 REBS). Freshman guard Ryan O'Neill (Litchfield, CT) scored 12 points off the bench. Senior forward Tony Diemer (Rockford, IL) led the Regents (4-7) with 17 points, five rebounds and three steals.
With the win, Calhoun passes North Carolina's Dean Smith for fourth on the all-time wins list in Division I Men's Basketball:
Mike Krzyzewski- 1,110
Jim Boeheim- 933
Bob Knight- 902
Jim Calhoun- 880
Dean Smith- 879
It was a 16-2 second-half run that ultimately made the difference. Childs, along with freshman point guard Delshawn Jackson Jr. (Hartford, CT) headlined the run. The Blue Jays flat out dominated inside, outrebounding the Regents 46-26, and outscoring them 20-6 in second chance points.
Early on though, it was the Regents who looked sharp, holding an 11-6 lead with 14:35 left in the first.  Tony Diemer, along with his brother, sophomore forward Kevin Diemer (Rockford, IL) made contributions on both ends.
Back-to-back threes by O'Neill quickly swung things in USJ's favor, while other players off the bench also knew their role and made significant contributions. Freshman guard Brad Landry (Wallingford, CT), who continued his hot shooting of late, and freshman forwards Jake Sullivan (Branford, CT) and Cameron Sells (Ansonia, CT) all scored for USJ. Childs drilled a three for insurance, and the Blue Jays took an eight-point lead, 26-18, with 7:37 left in the first.
Childs scored 12 total in the first half, while Landry added a three-pointer of his own, extending the lead to 11, 41-30, going into the locker room.
The Regents came out and hit the first two shots of the half. Senior forward Jeremiah Stewart (Chicago, IL), and Kevin Diemer cut the lead to seven, 41-34 with 17:57 to go. Calhoun called a 30-second timeout. Saint Joe's would go on a 30-11 run over the next ten minutes, taking the lead 71-45. Eight different players scored during the run. The Blue Jays shot 56% in the second half, and 14-for-19 from the foul line. Davis, along with freshman center Nadir Dixon-Thompson (Dorchester, MA) caused chaos in the paint, and the Blue Jays walked away with a 23-point win to cap off their trip to the tournament.
Up Next
USJ continues their four-game trip away from home against Salve Regina (RI) next Saturday, Dec. 29, at 1 p.m. Rockford is headed home for the first of three games, playing Lakeland (WI) on Thursday, Jan. 3 at 7 p.m.
Follow USJ Athletics
For the latest on University of Saint Joseph Athletics, follow the Blue Jays on social media on Facebook, Instagram, Twitter, and YouTube.
Fans can also download the USJ Front Row Mobile App and subscribe to our Newsletter and Text Alerts. #WinTheDay #GoBlueJays
Like what you see here? Click here to subscribe to We-Ha's newsletter so you'll always be in the know about what's happening in West Hartford!