The Historic Evening with Marthe Cohn will be held in West Hartford on July 15, 2015.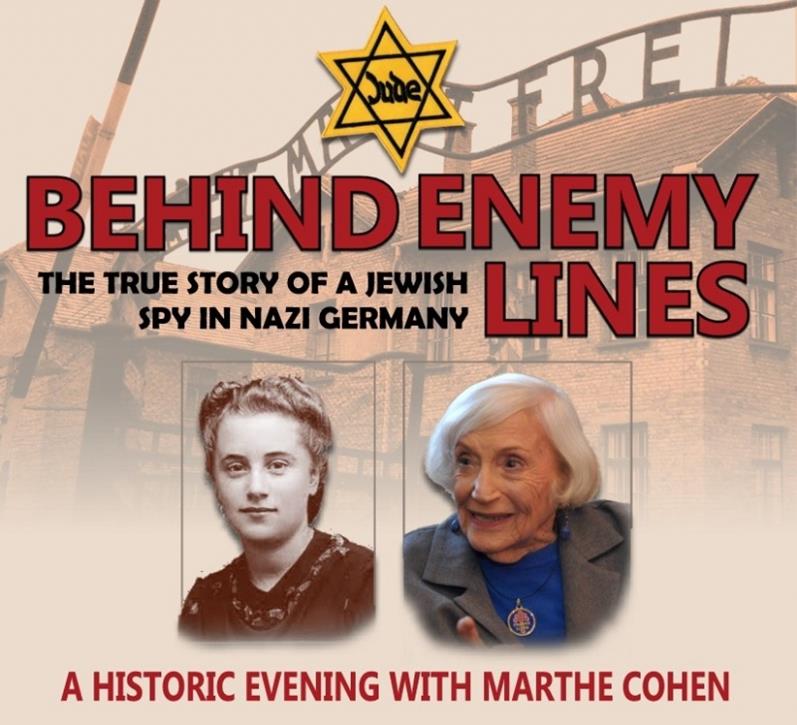 Submitted by Chabad of Greater Hartford
On Wednesday, July 15, Chabad of Greater Hartford will be hosting a remarkable heroine of the Holocaust, 94-year-old Marthe Cohn, who will share her incredible story of courage, faith, and espionage.
Marthe Cohn was born in Metz, France in 1920. She was a devoutly religious Jewish woman living just across the German border in France, when Hitler rose to power. As the Nazi occupation escalated, Marthe's sister was sent to Auschwitz while her family fled to the South of France.
Marthe chose to fight back, and joined the intelligence service of the First French Army. Utilizing her perfect German accent and Aryan appearance, Marthe posed as a German nurse desperately trying to obtain word of a fictional fiance. She traveled the countryside and approached troops sympathetic to her "plight," thereby obtaining critical information for the Allied commanders.
When, at age 80, Cohn was awarded France's highest military honor, the Medaille Militaire, not even her children knew to what extent this modest woman faced death daily to defeat the Nazi Empire. At its heart, this remarkable story is the tale of an ordinary human being who, under extraordinary circumstances, became the hero her country needed her to be.
In 2002 Marthe penned her memoir, "Behind Enemy Lines: The True Story of a French Jewish Spy in Nazi Germany." She lives together with her husband in Palos Verdes, CA and travels internationally, sharing her remarkable story.
"It is rare that we have the opportunity in our lifetime to meet a heroine the likes of Marthe Cohn," said Rabbi Shaya Gopin from Chabad of Greater Hartford. "I encourage every resident of our community – young and old – to come hear this remarkable woman tell her incredible story of courage, faith & espionage."
There will be a book sale and signing following the lecture.
The event is cosponsored by Chabad of Greater Hartford & CT Voices of Hope (ctvoicesofhope.org).
The event will take place Wednesday, July 15, at 7:30 p.m., at the Chabad House, 2352 Albany Ave. in West Hartford, and tickets for the evening are $15.
Reservations can be made by visiting www.ChabadHartford.com, calling 860-232-1116 or emailing [email protected].