Gov. Ned Lamont announced the launch of a program to allow children to receive free admission to museums across the state this summer.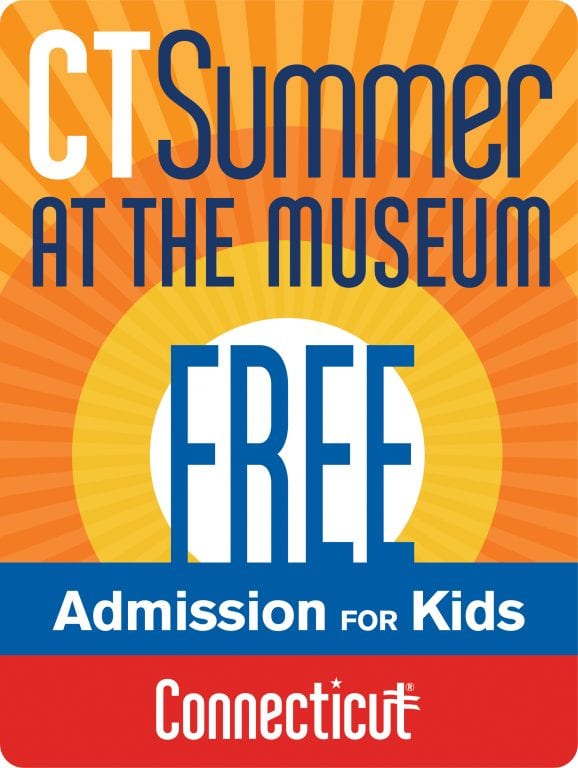 By Ronni Newton

More than 90 museums across the state – including the Children's Museum in West Hartford – will allow Connecticut children ages 18 and under to visit for free through the Connecticut Summer at the Museum program announced Wednesday by Gov. Ned Lamont.
The program, created in the wake of the COVID-19 pandemic, utilizes a portion of the state's federal relief funds and is intended as a way to provide children and their families with enriching experiences this summer. It was approved by the legislature as part of the FY2022 budget signed by the governor last month.
"It's a great program, a two-fold smart idea to get folks out in the community and to help often overlooked organizations," said Joe DeFeo, senior development coordinator at the Children's Museum. "It's great outreach to households and families."
"This program provides a unique opportunity for children to take advantage of the world-class museums and attractions offered in Connecticut, while having both a fun and educational experience," Gov. Ned Lamont said in a statement. "Museums are centers of exploration, recreation, and learning, and will play an important role in helping provide social-emotional, mental health, and educational growth opportunities that were limited during the pandemic. It is my hope that families take advantage of this unique opportunity happening in Connecticut this summer."
The program runs from July 1 through Sept. 6, 2021. All Connecticut children ages 18 or under – along with one accompanying adult – can receive free admission to visit participating museums.
DeFeo said the Children's Museum applied for the program and received a grant for participation based on their revenues from 2019. "The state made it very easy," he said.
The Connecticut Department of Economic and Community Development's Office of the Arts, in partnership with Connecticut Humanities, is administering the program, and the state's Office of Tourism has created an advertising campaign. The program's funding is available through a $15 million investment from the federal COVID-19 recovery funding Connecticut is receiving from the American Rescue Plan Act.
DeFeo sees Summer at the Museum as a great opportunity for the Children's Museum to broaden its footprint. "Ideally people will like us, and will then want to buy a membership."
Roaring Brook Nature Center in Canton is also part of the Children's Museum, and a participant in the program.
On day one, Thursday morning, there was already an uptick in activity at the Children's Museum, DeFeo said, evident by the number of tickets being sold. The museum still issues tickets for specific times in order to regulate capacity, and because many visitors are young children who are not eligible for vaccination, masks are still required.
Locally, participants in Summer at the Museum include the Art Museum at the University of Saint Joseph (also in West Hartford), 4H Education Center at Auerfarm, Bushnell Park Carousel, Connecticut Science Center, Mark Twain House, and the New England Air Museum. Throughout the state, participants include the Beardsley Zoo, Maritime Aquarium at Norwalk, Mystic Aquarium, and Mystic Seaport Museum.
The full list of participating museums can be found at www.CTSummerMuseums.com.
"We're excited to partner with museums of all types and sizes across the state to bring this important program to life," Liz Shapiro, director of arts, preservation, and museums at DECD said in a statement. "We applaud all of the participating organizations for stepping up to support Connecticut children in new ways and look forward to a summer filled with fun learning experiences."
Acting Commissioner of Education Charlene Russell-Tucker said she sees the program as "one of the many transformative investments the state is making to re-engage students, accelerate learning, and provide supports this summer."
"Connecticut museums contribute to the diverse array of tourism offerings and experiences available throughout our beautiful state," said Christine Castonguay, interim director of the Connecticut Office of Tourism, in a statement. "Despite their own challenges over the past year and half, these businesses continue to show us why they're so essential to our communities, economy and our overall quality of life here in Connecticut."
Connecticut residents are encouraged to take advantage of the Connecticut Summer at the Museum program and share their experiences on social media using the hashtag #CTSummerMuseums.
Like what you see here? Click here to subscribe to We-Ha's newsletterso you'll always be in the know about what's happening in West Hartford! Click the blue button below to become a supporter of We-Ha.com and our efforts to continue producing quality journalism.