The fundraiser will include a buffet dinner and dancing to the music of local band Lonesome Eddie and the Bird Dogs.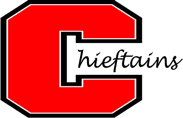 By Ronni Newton
Families and friends of Conard High School are invited to the Safe Grad committee's annual "Parents' Night Out" Fundraiser on Saturday, March 14, 2015, from 7-11 p.m., in the West Hartford Town Hall auditorium.
The event is not just for parents of members of the Class of 2015, and is a fun and casual evening for adults to get together with great food and music made for dancing courtesy of local band Lonesome Eddie and the Bird Dogs.
The ticket price inclues a hot buffet dinner and non-alcoholic beverages. The event is BYOB. After dinner there will be coffee stations that include Kahlua and Bailey's. Tickets are $25 per person in advance and $30 per person at the door.
There will also be a raffle for items donated by local establishments – and a chance to win the coveted prize of prime parking spots for graduation.
To purchase tickets, send your check, payable to Conard Safe Grad to: Stephanie Soucy, 37 Birch Hill Dr., West Hartford, CT  06107. You may drop off a check at the Conard High School office, but please be sure to provide an email address and phone number so that organizers can confirm receipt.
Contact Sue Hungerford at [email protected] 860-712-0685 with any questions.