West Hartford's Ballet Theatre Company will offer a chance to dance that's also a fundraiser for youth outreach and promotion for the new spring production of 'Ode to Frank.'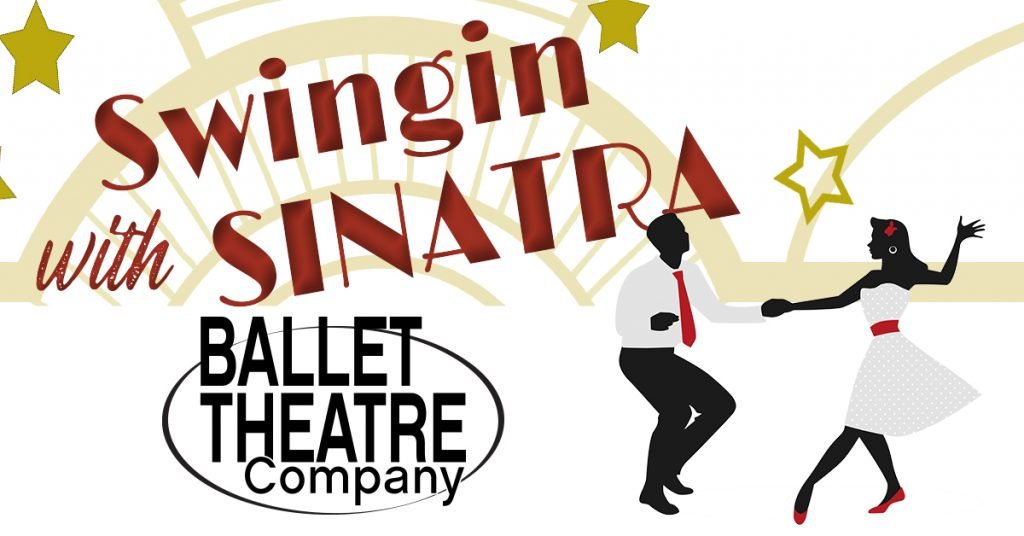 Submitted
Saturday night doesn't have to be the loneliest night of the week when you can come and dance cheek to cheek with your favorite West Hartford ballet company!
Join Ballet Theatre Company (BTC) at Wampanoag Country Club on Saturday, March 7 from 7-10 p.m. for a night of "Swingin' with Sinatra" promoting BTC's brand new production of "Ode to Frank" and benefitting BTC's Community Youth Outreach Program.
"Ode to Frank," premiering Sunday, April 5 at Central Connecticut State University's Welte Hall, is a jazz-inspired production set to all Frank Sinatra standards. It tells the coming-of-age story of a young girl who moves to New York City in the 1950s in search of the Broadway spotlight. The production will feature BTC's Season Dancers and Corps de Ballet, with special appearances by The Hartford Dance Collective and CT Tap Collaborative.
BTC's "Swingin' with Sinatra" fundraising event will include a two hour open bar, light hors d'oeuvres, and plenty of dancing to live music by The Matthew Holmes Sextet featuring Matthew Holmes on keyboard, Conway Campbell Jr. on bass, Kirk Woodard on drums, Sarah Uynar on trumpet, Anothny Carabellow on guitar, and Taylor McCoy on voice.
A silent auction will feature some of the area's finest items including West Hartford restaurant, entertainment, and beautifying gift cards, a private wine tasting at West Hartford's Wise Old Dog, and BTC upcoming performance tickets and swag. Raffle tickets for an ongoing spring raffle will also be available for purchase for fine art pieces such as an original and signed Harvey Edwards print, "The Understudy" sculpture by local artist Marilyn Parkinson Thrall, and a chance to win free summer intensive classes at BTC. Guests are encouraged to wear their favorite 1950s fashion and best dancing shoes for a night of swingin' fun to everyone's favorite Frank Sinatra standards.
All proceeds from this event will benefit BTC's Community Youth Outreach Program (CYOP). BTC believes that all children should have the chance to experience the magic of dance, and strives to bring the arts to children who might not otherwise have the opportunity. BTC's CYOP includes a variety of programs, provided free of charge, that allow students from underserved areas to experience in-studio dance classes and live, professional-caliber performances.
"Raising the Barre," BTC's in-studio dance education program which launched BTC's CYOP over 18 years ago, has recently gained a new partner: the Boys and Girls Club of Hartford (BGCH) Asylum Hill location. As a part of this new partnership, three different age groups of about 30 students from the BGCH have the opportunity to participate in a 10-week dance education program taught by local professionals. The classes focus on exposing students to two to three different dance techniques including ballet, jazz, and hip hop, and will culminate in a final performance in BTC's brand new studio space for their family and friends.
Tickets to the fundraiser are $80 per person. Visit www.dancebtc.org to purchase tickets and learn more about BTC's "Swingin' with Sinatra" event and premiere of "Ode to Frank."
Like what you see here? Click here to subscribe to We-Ha's newsletter so you'll always be in the know about what's happening in West Hartford!