Pink parties and parades and pumpkins… OH MY!!! Check out our Top 8 events happening in West Hartford for the month of October!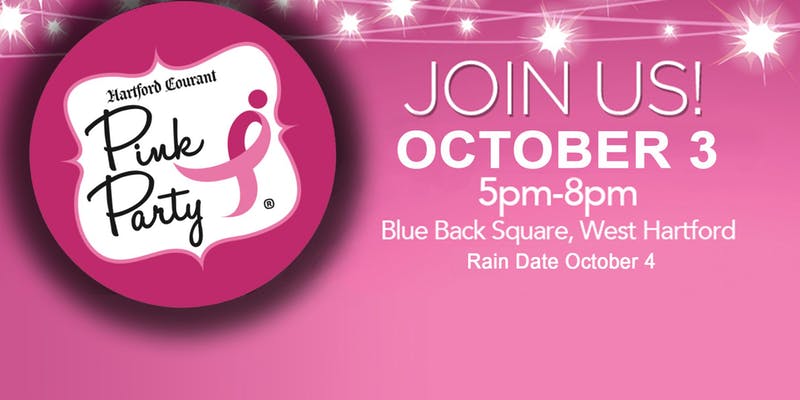 Thursday, Oct. 3, at 5-8 p.m.
The Hartford Courant, in partnership with Komen New England, invites you to join us in kicking off Breast Cancer Awareness month! The 7th Annual Pink Party fills the streets of Blue Back Square with live music, food, and entertainment for all ages. Rain date is Oct. 4.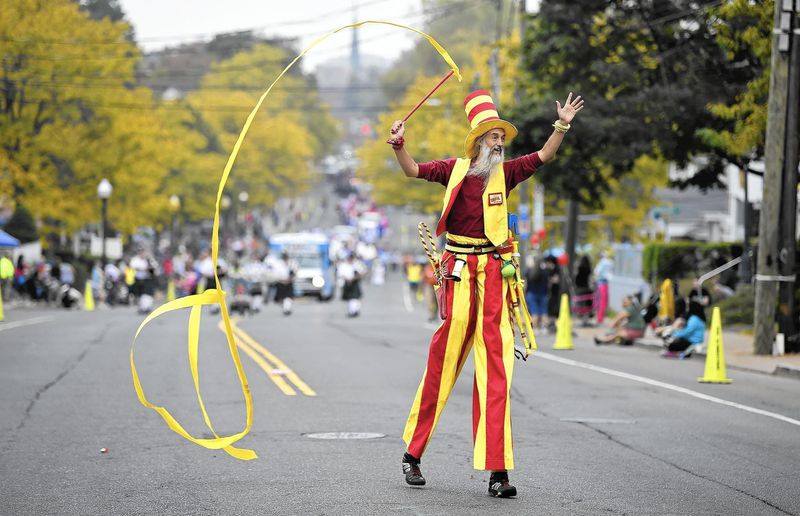 Saturday, Oct. 5 at 10:30 a.m.-noon
Join us for the 21st Annual Park Road Parade! This zany and wildly popular parade draws over 7,500 people each year from West Hartford and beyond. The Park Road Parade comprises about 700 contingents that include clubs, organizations, schools, churches, bands, neighborhood groups, sport leagues, clowns, businesses, antique cars, and public officials. Anything goes in this parade, from simple banners with marchers sporting the same t-shirt, to elaborate costumes, dance numbers, and floats.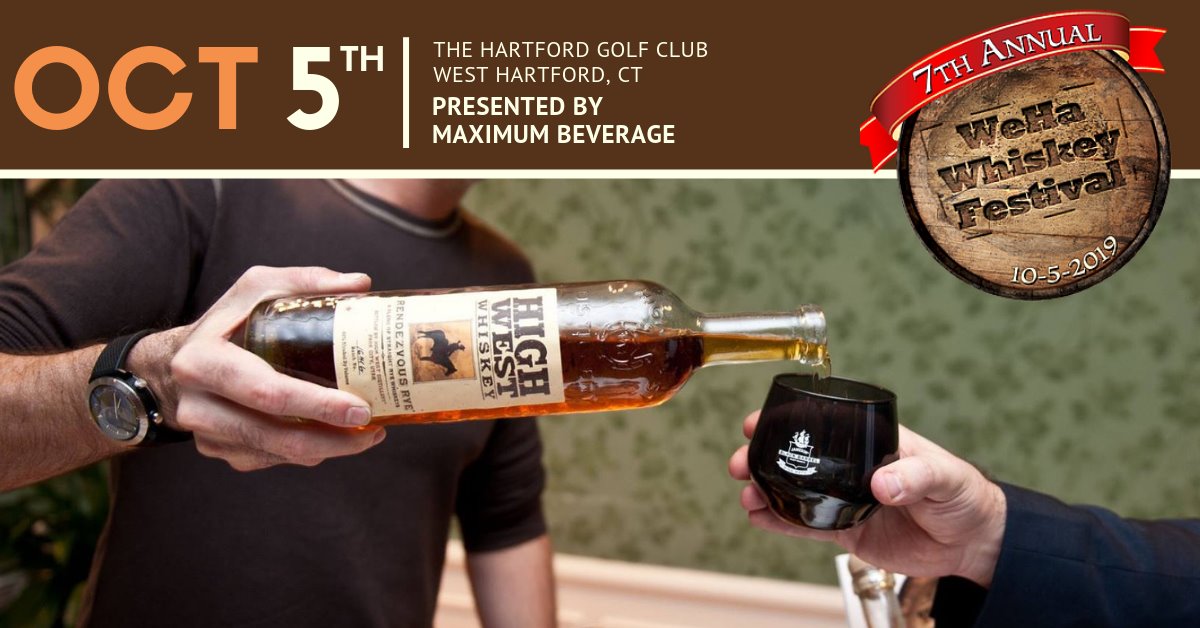 Saturday, Oct. 5 at 6-9 p.m.
WeHa Whiskey Festival presented by Maximum Beverage
The best spirits festival in the country returns on Saturday Oct. 5 from 6-9 p.m. at The Hartford Golf Club! Presented by Maximum Beverage West Hartford and Maximum Beverage of Farmington!  Join us to sample over 200 different spirits alongside a spread of food that would make a royal wedding jealous. Exciting raffle prizes, a sensational VIP Tasting, hand-rolled cigars, and live entertainment is what makes this the best spirits tasting event in the country and your favorite night of the year!
Friday, Oct. 18, 2019 at 7:30-10:30 p.m.
On Oct. 18 we'll be celebrating the music of the Grateful Dead at New Park Brewing with the return of New England's No. 1 Grateful Dead tribute act, Shakedown CT – The Grateful Dead & Beyond. Free show. Music at 7:30 p.m.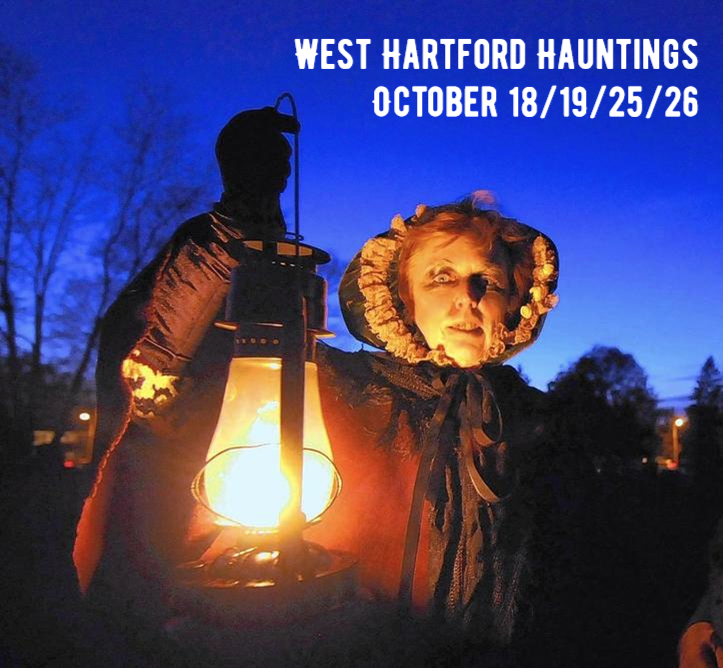 Starting Friday, Oct. 18, 2019 at 6-8:45 p.m.
Old North Cemetery, 80 North Main St., West Hartford, Connecticut
Join us for history as you've never heard it before. West Hartford Hauntings, the Noah Webster House & West Hartford Historical Society's spooky, theatrical cemetery tour, returns for its 15th year.
By the light of flickering candles, the ghost of Sister Mary Joseph Anita leads you through the graves of Old North Cemetery where you experience tales of murder, disease, and asphyxiation.
The lantern-lit tours take place on Fridays and Saturdays, October 18, 19, 25, and 26 at the Old North Cemetery, 80 North Main St., West Hartford, CT.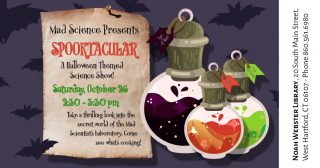 Saturday, Oct. 26, 2019 at 2:30-3:30 p.m.
Children's West Hartford Libraries
Mad Science Presents – Spooktacular
A Halloween Themed Science Show! Saturday, Oct. 26, from 2:30-3:30 p.m. Take a thrilling look into the secret world of the Mad Scientist's Laboratory. Come see what's cooking! Open to children ages 5 and older with their parents. Tickets will be given out at the Noah Webster Children's Circulation Desk starting Oct. 5.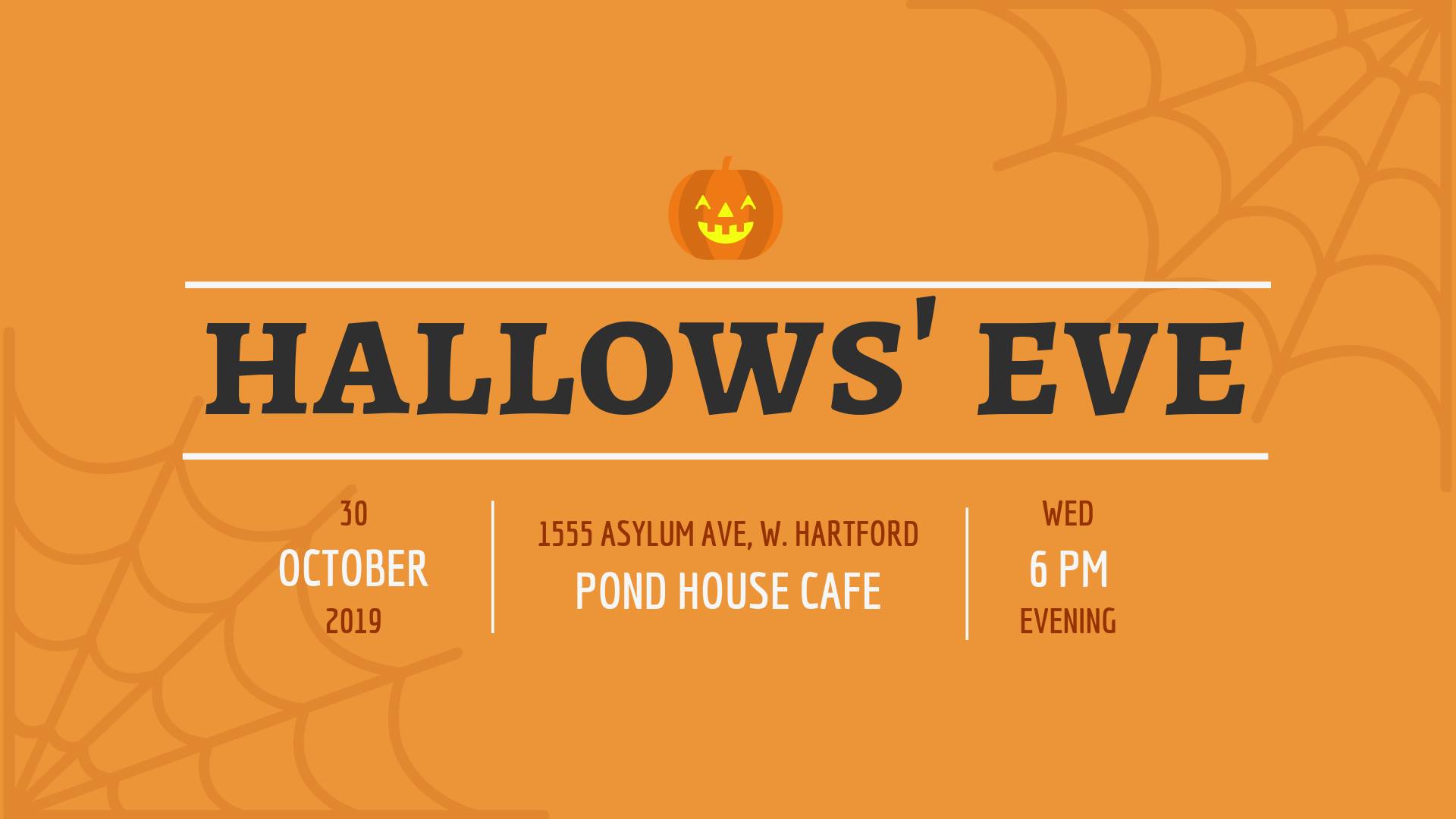 Wednesday, Oct. 30, 2019 at 6-8:30 p.m.
Join us for Oktoberfest drinks and fare, as well as a spooky evening stroll! Tickets are $75 per person.
RSVP by Oct. 15, 2019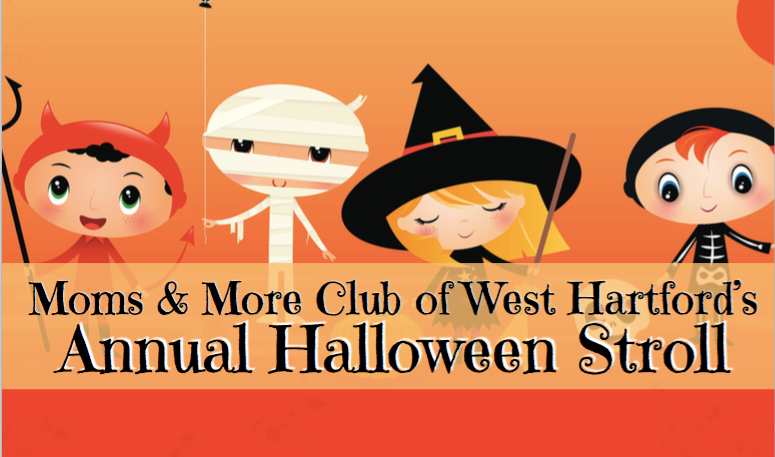 Saturday, Oct. 26, 2019 at 10:30 a.m.-12:30 p.m.
Blue Back Square and West Hartford Center
Moms & More Club of West Hartford invites you to the 2019 Halloween Stroll! Join us for a morning of FREE trick-or-treating throughout West Hartford Center and Blue Back Square, and a live performance from locally loved children's band Sunny Train!
Like what you see here? Click here to subscribe to We-Ha's newsletter so you'll always be in the know about what's happening in West Hartford!