The following students, members of West Hartford's Hall High School Class of 2017, have been named National Merit Scholarship Semifinalists and Commended Scholars.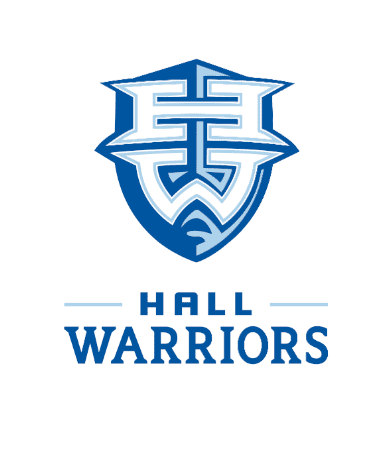 Submitted by Jenny Bronson, Hall High School Student Activities/Career Center Coordinator
The National Merit Scholarship Program has announced the National Merit Scholarship Semifinalists for William H. Hall High School's Class of 2017. They are seniors Samuel Bidwell, Colman Glagovich, Lydia Henning, Yusuf Malik, Edward McManus, Grace Miller, Andrew Rosenthal-Baxter, Cameron Tripp, and Dale Yu. The nationwide pool of semifinalists, representing less than one percent of U.S. high school seniors, includes the highest-scoring entrants in each state. About 1.6 million juniors in more than 22,000 high schools entered the 2017 National Merit Scholarship Program by taking the 2015 Preliminary SAT/National Merit Scholarship Qualifying Test (PSAT/NMSQT), which served as an initial screen of program entrants.
These academically talented students have an opportunity to continue in the competition for some 7,500 National Merit Scholarships worth more than $33 million that will be offered next spring. To be considered for a Merit Scholarship award, Semifinalists must fulfill several requirements to advance to the Finalist level of the competition. About 90 percent of the Semifinalists are expected to attain Finalist standing, and more than half of the Finalists will win a National Merit Scholarship, earning the Merit Scholar title.
West Hartford's William H. Hall High School would also like to recognize and congratulate the following 22 students who have been named Commended Students in the 2017 National Merit Program: Alexandra Barnett, Zachary Borden, Margaret Cassidy, Michael Ciccarello, David Cohen, Daniel Davidson, Elizabeth Devine, Giselle Epstein, Marissa Freed, Katherine Gillis, Daniel Gitelman, Emily Hardy, Joseph Hochman, Merrill Hoelzel, Aditi Joshi, Qasim Malik, Benjamin Martin, Abinaya Niranjan, Andrew Oh, Daniel Padberg-Bartoo, Alexander Terne, and Tara Tiernan.
These commended students placed among the top five percent of more than 1.6 million students who entered the 2017 competition by taking the 2015 PSAT (Preliminary SAT/National Merit Scholarship Qualifying Test). About 34,000 Commended Students throughout the United States are being recognized for their exceptional academic promise.
Like what you see here? Click here to subscribe to We-Ha's newsletter so you'll always be in the know about what's happening in West Hartford!