Addressing 'How You REALLY Feel About Money,' Chip Janiszewski's 'Happiness and Success Series' will launch on Oct. 28 at the Bishops Corner Senior Center.
Submitted
Join West Hartford Chamber Networking Trainer & AM Connections Co-Facilitator Chip Janiszewski as he teams with Jacqueline Kane (Bowen Healing Center) for the LAUNCH of his "Happiness and Success Series."
Chip will address a different topic at each highly interactive event with a guest who is an expert on that topic. There will be light refreshments and networking before and after the session.
All are welcome.
The topic Chip and Jacqueline will be addressing at this session is "How You REALLY Feel About Money."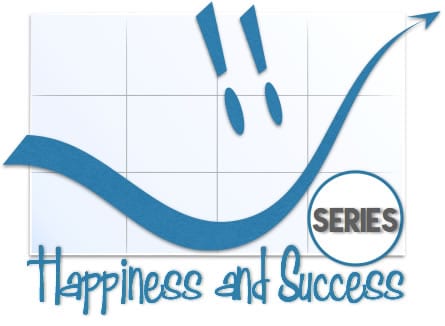 Chip will discuss money's role in achieving happiness and success …
Jacqueline will discuss the effects of money beliefs and will conduct a highly interactive session using EFT (Emotional Freedom Techniques), designed to address and help shift (on an ongoing basis) confidence and beliefs about what is truly possible for you to BE, DO and HAVE …
About Chip Janiszewski: Happiness and Success GPS Chip Janiszewski is a Creative Consultant, Networking Specialist, Trainer, Facilitator, and Speaker. He has trained and mentored thousands of business professionals and students in business basics, networking basics, and other topics including Mindset and Personal Strategic Planning. Chip is extremely involved with the West Hartford Chamber of Commerce, currently serving on the Board of Directors and as Chair of the Ambassadors Committee.
About Jacqueline Kane: Jacqueline specializes in Bowenwork Therapy, therapeutic massage, and hypnosis at the BowenHealing Center in Torrington. Bowenwork promotes healing of the whole body, using gentle and non-invasive techniques that are appropriate for everyone, including athletes, pregnant women, senior citizens and even babies!.
When: Wednesday, Oct. 28, 2015 from 5:30 – 7:30 p.m.
Where: West Hartford Senior Center (Bishops Corner, 15 Starkel Rd., West Hartford, CT)
Admission: $20 ($25 at door – light refreshments provided)
Registration: http://HappinessAndSuccessSeries.com
Online Registration is Encouraged, however walk-ins are welcome, too!
Contact Chip Janiszewski (860-673-4006 or [email protected]) for more information.