Tara's Closet, a communal initiative in support of those coping with mental illness, was inspired by a West Hartford woman who lost her life to bi-polar disorder.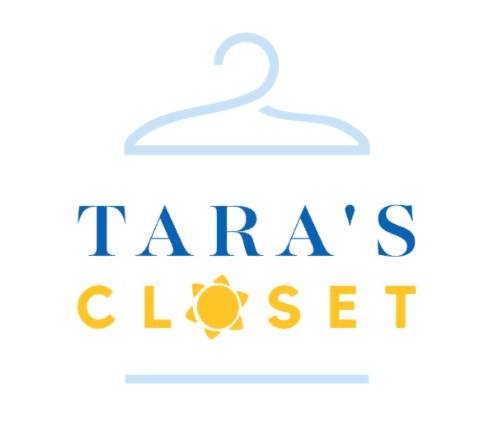 Submitted
Tara's Closet will be open and available by appointment for those in need to try on clothing and select quality items in a boutique-style environment at no charge. Guests can "shop" through the wide selection of clothing for men, women, and children. There is a fitting room available. Then they can leave with their selections and their dignity.
This new initiative honoring Tara Savin's memory was developed through the generosity of Barbara Roth, Tara's mother. "I was cleaning my closet, thinking that if people are having trouble feeding their families, how are they clothing them? I decided to create a program called Tara's Closet. Tara loved fashion and she was all about humanity," explains Barbara. "It's a perfect fit for everything Tara believed in."
"Our mission is to help people advance along the path toward emotional well-being, self-reliance, more positive relationships, and a renewed sense of possibility," states Anne Danaher, JFS Executive Director. Funds raised for Tara's Closet will support education and awareness programs to help other families impacted by mental illness.
Tara's Closet will be open weekdays August 1-10 from 10 a.m. to 4 p.m. at B'nai Tikvoh-Sholom, 180 Still Road, Bloomfield. To schedule an appointment, contact Patti Weiner at 860-236-1927 x7129 or [email protected].
About Tara's Closet (Information from Jewish Family Services website):
Tara Savin grew up in West Hartford and attended the Kingswood Oxford School, where she co-edited the yearbook and was voted "Best Dressed." She graduated summa cum laude from Boston University with a BA in International Studies and a minor in Women's Studies, and stayed on to earn a master's degree in Mass Communications. After working at Town & Country Magazine in Manhattan, she completed her Master of Social Work degree at Fordham University and returned to Hartford in 2010 for an internship with Jewish Family Services of Greater Hartford (JFS). That year, at age 38, Tara Savin lost the battle.
JFS has launched Tara's Closet, a program that brings together Savin's two greatest passions. "Tara was a great humanitarian and she also had incredible jobs in New York in fashion," says Savin's mother, Barbara Roth.
Tara's Closet comprises a dual mission: to provide clothing to JFS clients in a confidential and dignified manner, and to raise funds to spread awareness about mental illness and the related help provided by JFS.
"Our overriding goal is to take mental illness out of the closet," says Roth. "We hope to break the ceiling on mental health and mental illness in the community because people are very much afraid of it and afraid to talk about it."
Jewish Family Services clients, JETS participants, and other members of the community who are having difficulty meeting their clothing needs may visit Tara's Closet when it is open.
Tara's Closet will be open four times a year and staffed by volunteers who will help JFS clients choose items for themselves and their families. Contact Patti Weiner at 860-236-1927 x7129 to make an appointment. Hours of Tara's Closet at 180 Still Road, Bloomfield:
August 1-10 [M-Th 10 a.m. to 4 p.m. and F 10 a.m. to noon]
Autumn
Winter
Spring
Tara's Closet at Jewish Family Services serves all people regardless of race, ethnicity, religion, national origin, disability, gender or sexual orientation.  We gratefully acknowledge ongoing contributions from individuals, synagogues, community groups, and businesses, includingCongregation B'nai Tikvoh-Sholom in Bloomfield, Rabbi Debra Cantor, and Esquire Cleaners.
Clothing Donation Instructions: We thankfully accept lovingly worn clothing & outerwear for men, women, teens & children. We cannot accept undergarments, shoes, boots, socks, and swimwear. Clothing Donation bags are available at JFS.
Tuesdays for Tara Collection Dates at Congregation B'nai Tikvoh-Sholom 10 a.m. – 2 p.m.
Tuesday, September 20 [Fall and Winter clothing please]
To make a monetary contribution to Tara's Closet, you may donate online through the Donate Now page of our website.  If you prefer to donate via mail, please make your check out to Jewish Family Services, or JFS, write "Tara's Closet" on the memo line and mail it to Jewish Family Services, 333 Bloomfield Avenue, Suite A, West Hartford, CT 06117.  If you prefer to donate via telephone, please call Patti Weiner at 860-236-1927, extension 7129.
JFS focuses on three core areas: Counseling, Education, and Community Support, and utilizes a variety of counseling treatment approaches and can help clients address a wide range of issues. For more information on Tara's Closet, visit www.jfshartford.org.