Camp KO has been running a culinary unit this session, and the week will culminate with a farmers market on Friday that is open to the public.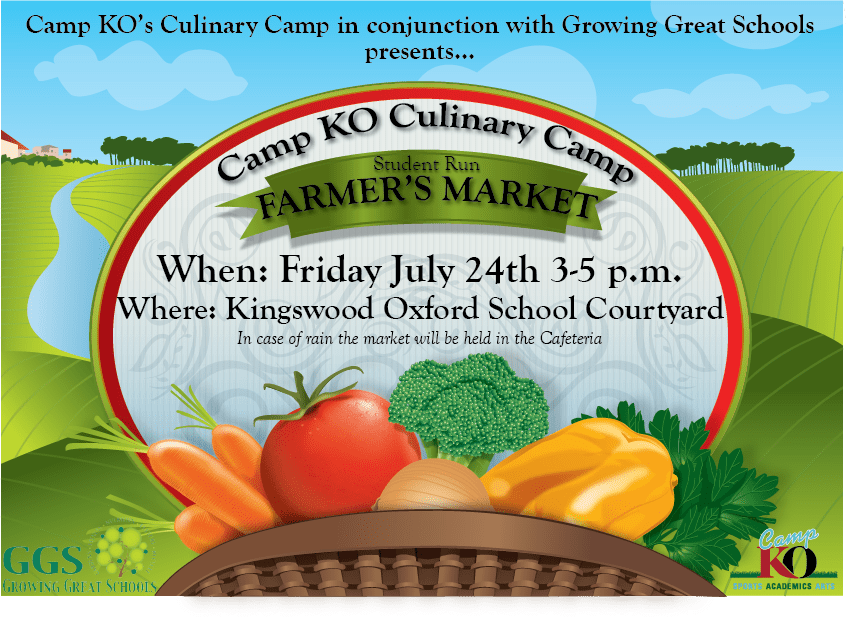 The week-long cooking camp, led by Chef Martha Kalen (www.whatwouldmarthamake.com), provides campers with skills like how to follow recipes and proper dining etiquette as well as knowledge about sustainable gardening.
The camp also included a behind-the-scenes tour of Grant's Restaurant and on Thursday, West Hartford restauranteur Billy Grant will share some of his expertise with the campers, including cooking techniques, tips, and recipes.
On Friday, July 24,  the culinary campers will host a farmers market on the KO campus from 3 – 5 p.m. in conjunction with the local organization Growing Great Schools. The market is open to the public and will include a variety of fresh produce as well as other vendors with unique products.