Gov. Ned Lamont announced the return of a program to allow children to receive free admission to museums across the state this summer.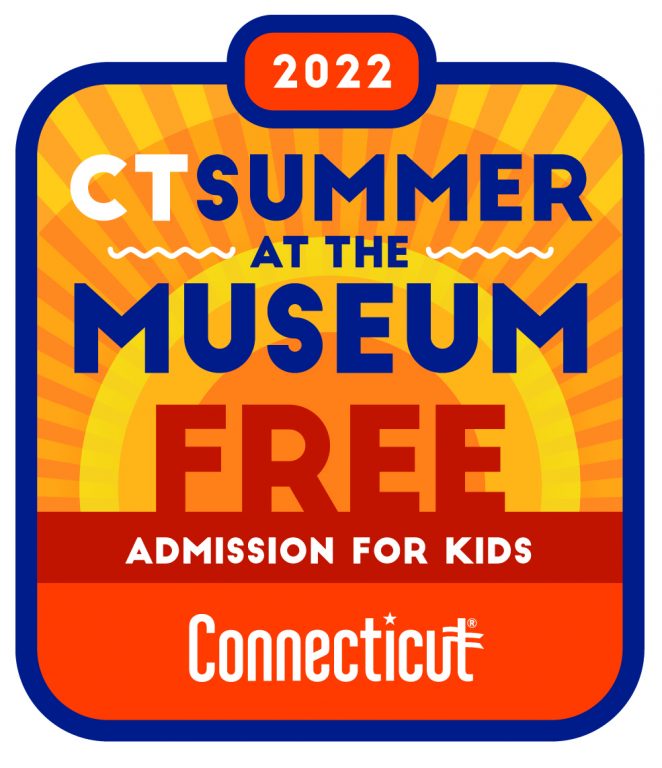 By Ronni Newton
More than 130 museums across the state – including the Noah Webster House & West Hartford Historical Society and the Children's Museum in West Hartford – will once again allow Connecticut children ages 18 and under to visit for free through the return of the Connecticut Summer at the Museum program Gov. Ned Lamont announced Tuesday.
The program, first established in 2021 the wake of the COVID-19 pandemic, utilizes $15 million of the state's federal relief funds provided through the American Rescue Plan Act (ARPA), and is intended as a way to provide children and their families with enriching experiences this summer.
"We are thrilled to bring back this popular summer enrichment program for Connecticut kids and families at a time when affordability is top of mind for so many households," Lamont said in a statement. "The world-class museums and cultural institutions across Connecticut offer unmatched educational and recreational experiences that will keep kids engaged all season long and spark curiosity for years to come."
"Governor Lamont and I are very proud to be able to offer this program to Connecticut children and families," Lt. Governor Susan Bysiewicz added. "Free museum admission is a great way to spark children's curiosity and keep them engaged before next school year, continuing their learning at no cost to mom and dad."
The program runs from July 1 through Sept. 5, 2022. All Connecticut children ages 18 or under – along with one accompanying Connecticut adult – can receive free admission to visit participating museums. Included are historic house museums and historical societies (such as the Noah Webster House), historic sites, art museums, children's museums, science centers, natural history museums, university museums, special interest museums, arboretums and botanical gardens, and zoos.
A few popular sites include:
Connecticut Science Center, Hartford
Connecticut's Beardsley Zoo, Bridgeport
Hill-Stead Museum, Farmington
Institute for American Indian Studies Museum & Research Center, Washington
Kidcity Children's Museum, Middletown
Maritime Aquarium at Norwalk, Norwalk
Mystic Aquarium, Mystic
Mystic Seaport Museum, Mystic
Prudence Crandall Museum, Canterbury
The full list of participating museums can be found here.
The Connecticut Department of Economic and Community Development's Office of the Arts, in partnership with Connecticut Humanities, is administering the program along with the Office of the Governor, Connecticut State Department of Education, Office of Early Childhood, and Office of Tourism.
All museums in the state are eligible to participate, and eligible properties also had the opportunity to apply for grant funding for awards based on children's admission for the same period over multiple years plus a base amount tied to the operating budget. According to the governor's office, more than 120 grants, with a minimum amount of $1,000, were awarded for 2022.
"Museums and other arts and cultural institutions play an important role in our local communities and economies, plus they are rich canvases for socio-emotional development in young people," Liz Shapiro, director of arts, preservation, and museums at the Connecticut Department of Economic and Community Development, said in a statement. "This is the only program of its kind in the United States. We applaud all participating museums and encourage everyone to take advantage."
Noelle P. Stevenson, director of the Connecticut Office of Tourism, said the unique program contributes to the state's "vibrant tourism scene."
Connecticut Education Commissioner Charlene M. Russell-Tucker said the program is also important for the acceleration of learning over the summer in advance of the next school year.
Anyone taking advantage of the summer museum program is encouraged to share their experiences on social media using the program hashtag,#CTSummerMuseums.
As a reminder, in the announcement about the summer museum program the governor noted that all public transit buses will continue to be fare-free through Nov. 30, 2022, and can be convenient transportation to many of the museum destinations.
Like what you see here? Click here to subscribe to We-Ha's newsletter so you'll always be in the know about what's happening in West Hartford! Click the blue button below to become a supporter of We-Ha.com and our efforts to continue producing quality journalism.