Solomon Schechter Day School in West Hartford read age appropriate versions of the same book, and then spent a day sharing the lessons they learned.
Submitted by Audrey Sobel, Solomon Schechter 
Eighth graders from Solomon Schechter Day School in West Hartford recently transported their peers to the other side of the globe through a "One Book, One School" event.
Over the summer, Schechter's middle school students and faculty read "I am Malala," the autobiography of Malala Yousafzai, while students in grades 3-5 had the option to read that or the young adult version of her memoir. Both books fueled the inspiration for the activities that the eighth graders created for the rest of the school, designed to help the younger students in Early Childhood through seventh grade develop a deeper understanding about Malala and her home country of Pakistan.
Activities included:
A water/sand table to bring awareness about the recent Pakistani monsoons,

A map-finding game to locate Pakistan in the world,

A henna-drawing art project to bring some of Pakistan's culture to Schechter, and

An education activity comparing schools in Pakistan to schools in the United States.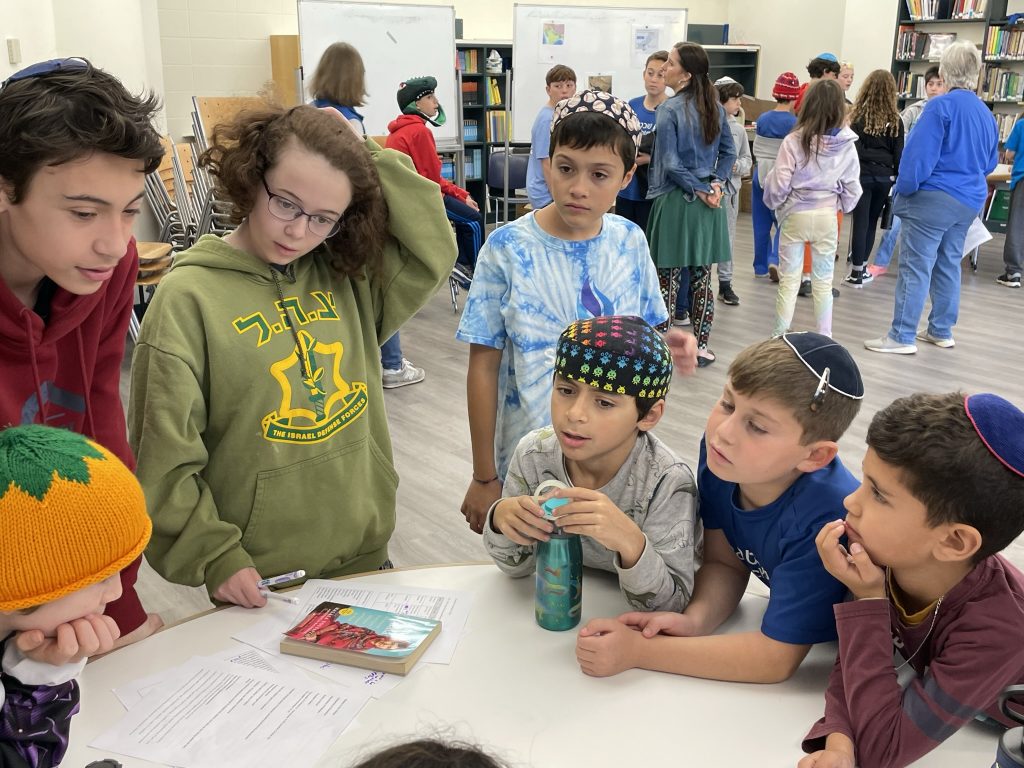 Also during the program, Schechter's youngest students in Early Childhood through second grade listened to a reading of "Malala's Magic Pencil," which teaches the lesson that we all have the power to make changes, large and small. As the younger students engaged in these activities, they gained a better understanding of forces that influence Pakistani life and culture.
Students identified Pakistan on a map and developed a more nuanced understanding of the impact of geography and climate change on housing, schools, and daily life. Something that made a big impression on Schechter's students is that although Pakistan doesn't have a large carbon footprint, it still faces the consequences of climate change including monsoon devastation and the loss of schools, which impact educational opportunities for youth.
During the weeks leading up to the One Book, One School event, art teacher Liane Fisher exposed K-8 students to elements of Pakistani art such as tiles, pottery, weaving, and mandalas, using the vibrant colors common in the region. The program reflects the importance of global connectedness that is deeply embedded in Schechter's curriculum.
Like what you see here? Click here to subscribe to We-Ha's newsletter so you'll always be in the know about what's happening in West Hartford! Click the blue button below to become a supporter of We-Ha.com and our efforts to continue producing quality journalism.