Perspective has been provided by Olivia Rotter and Layan Alnajjar, seniors at William H. Hall High School in West Hartford and dedicated students and active leaders within their community.
By Olivia Rotter and Layan Alnajjar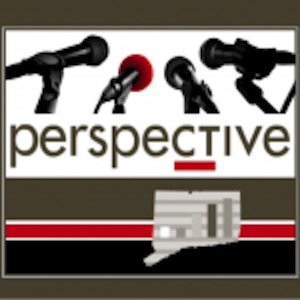 Around the time of the presidential election of 2016, we embarked on a journey to find peace and unity amidst high tension in our society and government. Coming from moderately conservative Jewish and Muslim homes, we were encouraged to raise our voices during this time of bigotry.
We have been friends throughout high school and were both passionate about social justice issues. Specifically, we were concerned about the hate speech and discriminatory language that was being used to target faith groups – including our own.
With this knowledge, we decided to form the first official teen chapter of the Sisterhood of Salaam Shalom, an international organization that aims to eliminate stereotypes and celebrate the power of friendship and compassion between Muslim and Jewish women. Historically, these two religions have had turmoil in reference to the Israeli-Palestinian conflict. However, this empowering sisterhood distances themselves from any opinionated topics and instead focuses on the similarities of the Jewish and Muslim practice.
The nonprofit organization Civil Politics conducted a study of participants in the Sisterhood. They concluded that "having more in common with members of each faith, more improvement in their comfort with others, and greater commitment to speaking out against divisive rhetoric," is an extremely powerful agent for change. In correlation with our chapter's success, this Civil Politics study proved that friendship and acceptance can overcome misunderstanding and misconceptions.
After a lot of hard work in recruitment and creating lesson plans, we had our first meeting in September of 2017. We were both excited and anxious that this day had finally arrived and that our hard work had paid off.
The excitement stemmed from our curiosity and hope that this one chapter could change our local community's outlook. Our angst was in regards to the possibility that these 14 high school girls – seven Jewish and seven Muslim – might not get along. To our pleasant surprise, the first meeting went exceptionally well and early friendships quickly began to form. Despite our previous concerns, the girls truly found comfort and confidence as they identified common ground with each other.
Since then, these friendships have taken flight and evolved through the process of giving back to our community. Our first charitable act was around the holiday season when we collected food cans, toiletries, and books for a local family shelter in Hartford. We unloaded and stocked hundreds of supplies that would be given to various families in need. This experience was a gateway to many more acts of service that brought us even closer as a sisterhood.
Soon after, we partnered with the Muslim Coalition of Connecticut to serve those in need of a healthy meal and a place to relax at Mercy Shelter in Hartford. Some of us were in charge of plating the food, while others waitressed. The facilitator for Mercy Shelter was so happy to have us all there and commented that we had the best teamwork he had ever seen. We look forward to going back this year and to gaining even more perspective.
The highlight of our year was teaching our own curriculum to fifth grade students at Beth El Hebrew School in West Hartford. For months our group spent time together creating an intricate lesson plan to teach these young students. The curriculum had a few different components, beginning with a Venn diagram activity that demonstrated the ways that Muslims and Jews are alike. The students soon caught on that every element was a part of both religions, falling into the center section of the diagram.
After many insightful discussions with the students, we then moved on to passing out a coloring page with the Jerusalem skyline on it. During that time, we played music in both Arabic and Hebrew. Lastly, we had each student write on a poster what they thought before versus what they know now, after the activity.
One student wrote on the before side of the poster that they feared "we might not be able to get along." However, after our lesson they wrote on the after side of the poster that now they know "we are so similar and can be close friends." It was truly inspiring to see how much new knowledge they acquired regarding the similarities between the two religions in just one short hour. The kids were so excited to learn this material and fascinated by the common ground.
A few weeks ago we were contacted by the coordinator of the Hebrew school and asked to officially be a part of the curriculum for fifth grade students. We feel so fortunate that we will be able to make an even greater impact this year.
In just a few short weeks our chapter will reunite for the first meeting of this new school year! We look forward to another successful year full of friendship, knowledge, and service.
Next year, we are beginning another chapter in our lives as we head off to college. We both plan on bringing all we have learned to our universities, and hopefully starting the first Salaam Shalom college chapter! We urge you to begin making an impact by starting a new chapter of the sisterhood in your own community. For us, this has been the most rewarding and empowering experience of our entire lives; we hope that you will join us on our journey towards peace and acceptance!
Olivia Rotter and Layan Alnajjar are seniors at William H. Hall High School in West Hartford – dedicated students and active leaders within their community. This year, they will continue helping to start new chapters across Northern America and will mentor future teen leaders, giving them advice and ideas for meetings. They will be honored for their hard work and devotion to the Sisterhood at the organization's annual conference in November.
For more information about the sisterhood, visit https://sosspeace.org, follow the organization on facebook at the Sisterhood of Salaam Shalom, and follow their new teen-run Instagram @sossteens.
We-Ha.com will accept Op-Ed submissions from members of the community. We reserve the right to edit all submitted content.
This article originally appeared on CT by the Numbers and has been published here with the permission of the authors. For more information about CT by the Numbers, click here.
Like what you see here? Click here to subscribe to We-Ha's newsletter so you'll always be in the know about what's happening in West Hartford!