Watkinson School's final program of this year's 'Freshly Squeezed with Colin McEnroe' Program will focus on spending taxpayer money on professional sports.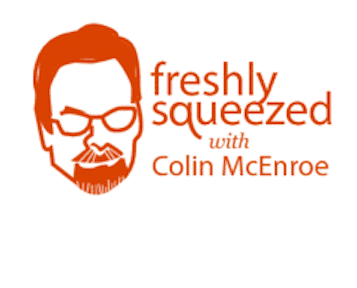 Submitted
Watkinson School, a co-ed independent day school for grades 6-PG, announces the final event of the series Freshly Squeezed with Colin McEnroe. Join us for "Pucks and Balls and the Public Good" on April 6, 2016. It's spring and the Hartford Yard Goats are to start their maiden voyage. It's also been 25 years since an $18 million public investment opened the Connecticut Tennis Center in New Haven that quickly grew up to be a white elephant whose wheezy signature event, the New Haven Open, was recently bought by the state. And 20 years ago, the Hartford Whalers began their fateful final season, although their logo lives on in America's most coveted defunct sports franchise merchandise. Does spending taxpayer money on pro sports really help the people who foot the bill? Are there better uses for our money? McEnroe and his panelists, which include MetroHartford Alliance President and CEO Oz Griebel, will talk about that.
Based on the premise that everyone loves a juicy conversation and in the best tradition of Connecticut conversation, Freshly Squeezed with Colin McEnroe is a series of nimble, participatory and personal events hosted by Colin McEnroe. All of the profit from ticket sales benefits the education programs of three shining Hartford institutions: Billings Forge, Hartford Stage and the Mark Twain House. The series is generously sponsored by Fiduciary Investment Advisors.
Tickets are $20 each. Ticket holders enjoy a complimentary pre-show light meal on Watkinson's campus prepared by Chef Jon Birney. Dinner is at 5:30 p.m. and the forum is at 7 p.m. All events are held in the Foisie Family Amphitheater at Watkinson School. Seating is very limited and general admission, so order today. Purchase tickets at brownpapertickets.com (search Watkinson School) or by calling 800-838-3006.
Watkinson School is a co-educational day school for grades 6-PG. Founded in 1881, Watkinson is Hartford's oldest independent school.