Rabbi Philip Lazowski will be honored on Sept. 26.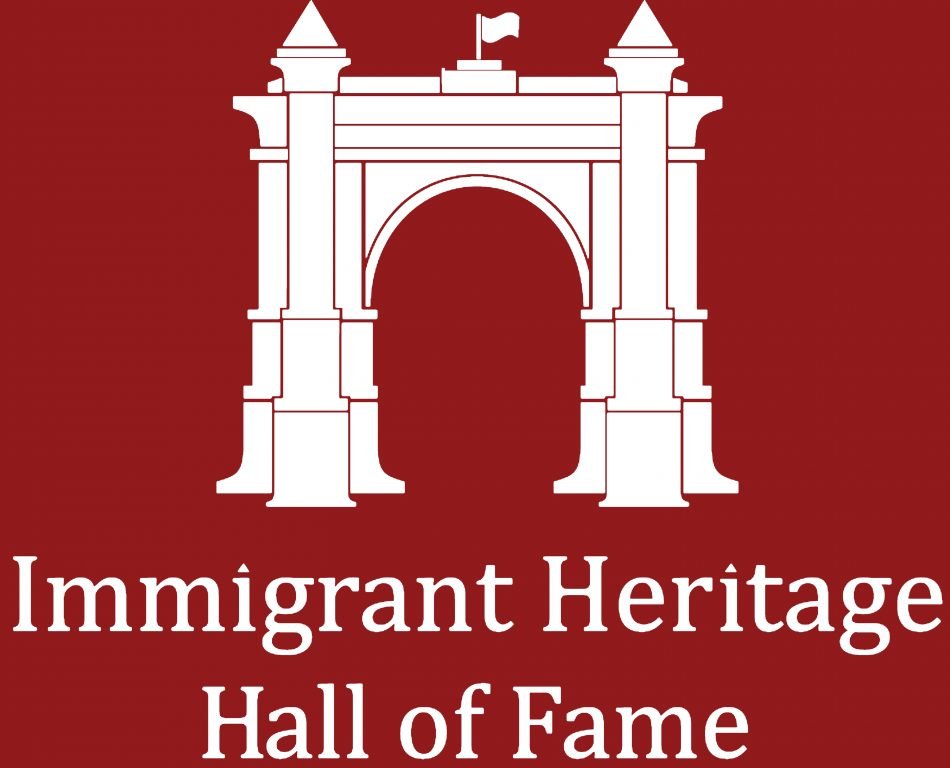 Submitted
Rabbi Philip Lazowski, the Rabbi emeritus at Emanuel Synagogue in West Hartford, will be one of four individuals to be inducted into the Connecticut Immigrant Heritage Hall of Fame (IHHF) at its 7th Annual Induction Ceremony and Gala on Thursday evening, Sept. 26, at the Aqua Turf Club in Southington.
Lazowski is to be joined by Lucian Pawlak, former Mayor of New Britain and community leader; Dr. Henry C. Lee, internationally renowned forensic scientist; and Dr. Zulma R. Toro, President of Central Connecticut State University, the first woman and Latino to lead the university, as the class of 2019 to be inducted into the IHHF.
"The IHHF Class of 2019 is a diverse group of remarkable individuals who embody the kind of perseverance, scholarship, and achievement that have made our world a better place," said Andre Blaszczynski, long-time Tunxis Community College Professor of Economics, co-chair of the IHHF Planning Committee and president of the Polish American Foundation of Connecticut. "Their noteworthy contributions serve to inspire and encourage future generations to excel."
The 2019 IHHF Induction Ceremony and Gala is open to the public. In addition to honoring each inductee, the evening will be highlighted by a keynote address by Lt. Gov. Susan Bysiewicz, who previously served as Connecticut's Secretary of the State and as a state representative. Bysiewicz' family is of Greek and Polish heritage. 
The remarkable journey of Rabbi Lazowski from Holocaust survivor to spiritual leader has inspired countless congregants, families, and communities for decades. Born in Poland in 1930, Lazowski was 11 in 1941 when the Nazis invaded his hometown, destroying his family's home and possessions. For four years he survived in desperation, being saved by a stranger who claimed him as her son, narrowly escaping execution by being tossed by his mother from a second story window, and living in the woods for two years.
In 1947 Lazowski made his way to America to pursue a life dedicated to faith and to ensuring the horrors of the Holocaust are never forgotten. He attended Brooklyn College and Yeshiva University Rabbinical School and relocated to Hartford, where he married the daughter of the stranger who had saved him from certain death years earlier.
Author of more than a dozen books, including his autobiography Faith and Destiny, Lazowski was Rabbi at Beth Sholom Synagogue in Hartford; is Rabbi Emeritus of Beth Hillel Synagogue in Bloomfield and Emanuel Synagogue in West Hartford; was chaplain of the Hartford Police for 55 years; and remains chaplain of the Connecticut State Senate.
With the inductions of this year's honorees, the number of individuals and families honored by the Immigrant Heritage Hall of Fame since its inception in 2013 will total 31. In addition to the induction ceremonies on Sept. 26, the evening will include an artistic program featuring performances reflecting Chinese, Polish, Puerto Rican, and Jewish cultures, honoring the heritage of the inductees.
The Immigrant Heritage Hall of Fame is a program of the Polish American Foundation of Connecticut, Inc., a 501(c)(3) charitable organization. The IHHF celebrates the diverse ethnic heritage of Connecticut by honoring individuals and institutions who exemplify the best of their immigrant heritage and who have made outstanding contributions to the cultural, economic and civic development of our state and nation.
The IHHF preserves heritage through publication of biographies and histories, and strives to educate the public about the importance of immigrant heritage to the identity of America and about the contributions of immigrants and immigrant communities.
Tickets, at $95 per person with discounts available for purchase of tables of eight, are now available. For complete event, ticket and sponsorship information, visit www.immigrantheritage.org.
For more information, visit www.immigrantheritage.org or call 860-829-1215.
Like what you see here? Click here to subscribe to We-Ha's newsletter so you'll always be in the know about what's happening in West Hartford!