New as well as experienced players are invited to participate.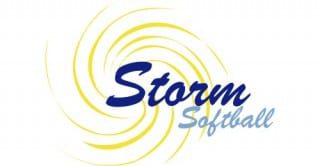 Submitted by West Hartford Amateur Softball League
West Hartford Amateur Softball League (WHASL) 2015 summer registration is open. Our coaches will teach how to play the game, develop your softball skills and move them to next level all while being with your friends. The summer season begins mid June and goes through the first week of August.
The Coach Pitch League, Junior Softball League and STORM Softball league registration deadline is

June 17, 2015
WHASL- Storm Softball has a Coach Pitch League (5-10 yrs old), a Junior Softball League (10-14 years old) and a STORM Softball League for high school age players. The STORM Softball League is also part of the Connecticut Towns Softball League and plays area town. If you have a high school team and would like to participate in the CT Towns Softball League, please contact Karen Sandler for more information by

June 10, 2015

. There is no entry fee for teams to participate in the CT Towns league, the only fee is for the umpires. All of these levels are open to area towns. Don't wait to sign up! The high school STORM Softball roster fills up fast.
All of our coaches for the share the same coaching philosophy-have fun while learning. We encourage and instruct players to develop their softball skills in a fun, positive learning environment. We also teach players about good sportsmanship and about teamwork. Players will not only learn the rules of softball, but will also be challenged to develop and build upon their current softball skills.
To all of the new players to WHASL – WELCOME ! To all of the WHASL returning players- WELCOME BACK !
For more information please visit softball.whasl.com or WWW.WHASL.COM or contact Karen Sandler at 860-930-3585 or [email protected]gmail.com. I will be glad to email you a registration form.