West Hartford's annual Memorial Day parade was held on Monday, May 30, 2022.
By Ronni Newton
West Hartford's Memorial Day parade is a time-honored tradition – with thousands marching and thousands more lining the sidewalks of Farmington Avenue and South Main Street along the parade route – as the event returned this year for the first time since 2019.
The weather was picture-perfect for this year's parade – with warm temperatures and bright sunshine.
U.S. Marine Corps Lt. Gen. Edward D. Banta, a former West Hartford residents and Conard High School graduate, led the parade as grand marshal, and honorary assistant marshals included state Reps. Tammy Exum, Kate Farrar, and Jillian Gilchrest, Mayor Shari Cantor, and members of the West Hartford Town Council and Board of Education. Lt. Gov. Susan Bysiewicz also marched in the West Hartford parade.
Veterans, civic groups, Boy Scouts and Girl Scouts, as well as baseball, softball, soccer, lacrosse, and football teams, and marching bands from the middle and high schools, waved and entertained spectators along the route.
A ceremony at the Veterans Memorial – and a flyover by a Connecticut Air National Guard C-130 military plane – followed the parade.
Final flyover of the day, with #WestHartford resident National Guard Capt. Aaron Sarwar as navigator, pilots Maj. Sean Jacobson and Lt. Alex Pagoni! #MemorialDay2022 @TownofWestHrtfd pic.twitter.com/8HuOvO9Eul

— We-Ha.Com (@WeHartford) May 30, 2022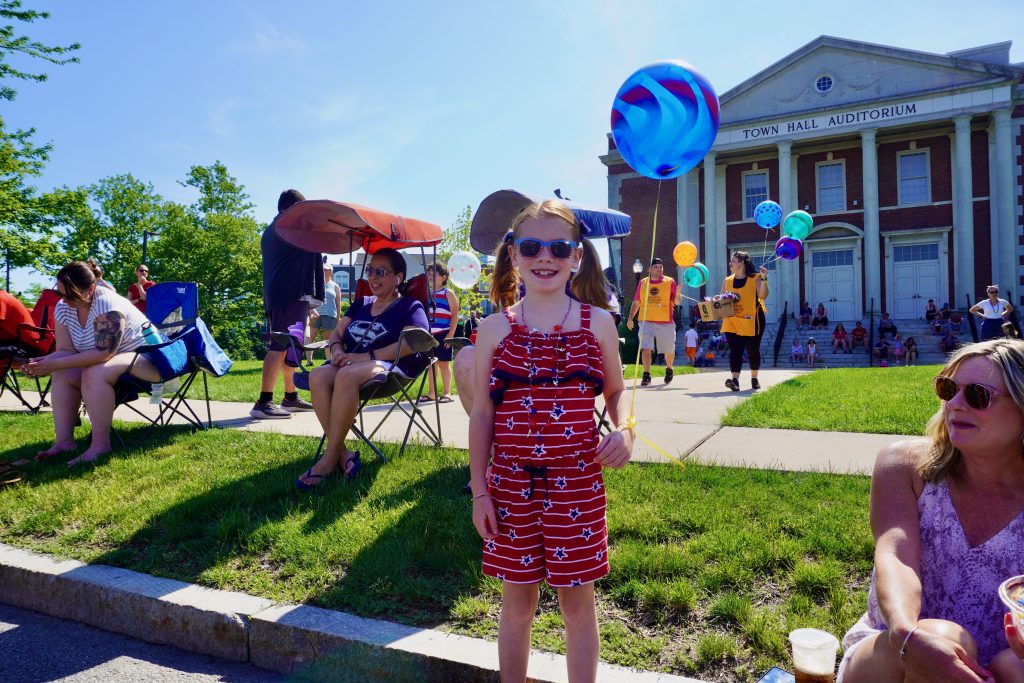 Like what you see here? Click here to subscribe to We-Ha's newsletter so you'll always be in the know about what's happening in West Hartford! Click the blue button below to become a supporter of We-Ha.com and our efforts to continue producing quality journalism.