West Hartford's annual Memorial Day parade was held on Monday, May 29, 2023.
By Ronni Newton. Photos by Ronni Newton and Bridget Bronsdon
West Hartford's Memorial Day parade is a time-honored tradition – with thousands marching and thousands more lining the sidewalks of Farmington Avenue and South Main Street along the parade route.
The weather was picture-perfect for this year's parade – with warm temperatures and bright sunshine.
The parade was led by Jerry Gorss, a Conard High School graduate who retired from active duty in the U.S. Army as a major in 2020 and is currently a member of the United States Army Reserve and military academy liaison officer.
Mayor Shari Cantor and other members of the Town Council, members of the Board of Education, the town's legislative delegation, administration from the town's police and fire departments, and other town leaders also marched in the parade.
Veterans, civic groups, Boy Scouts and Girl Scouts, as well as baseball, softball, soccer, lacrosse, and football teams, and marching bands from all five public middle and high schools, waved and entertained spectators along the route.
The parade was punctuated twice by a flyover by a Connecticut Air National Guard C-130 military plane with Connecticut native and third-generation Connecticut Air National Guard 1st Lt. Alexandra Pagoni as pilot and West Hartford resident and National Guard Capt. Aaron Sarwar as navigator.
A ceremony at the Veterans Memorial followed the parade. Click here for the story and photos of that event.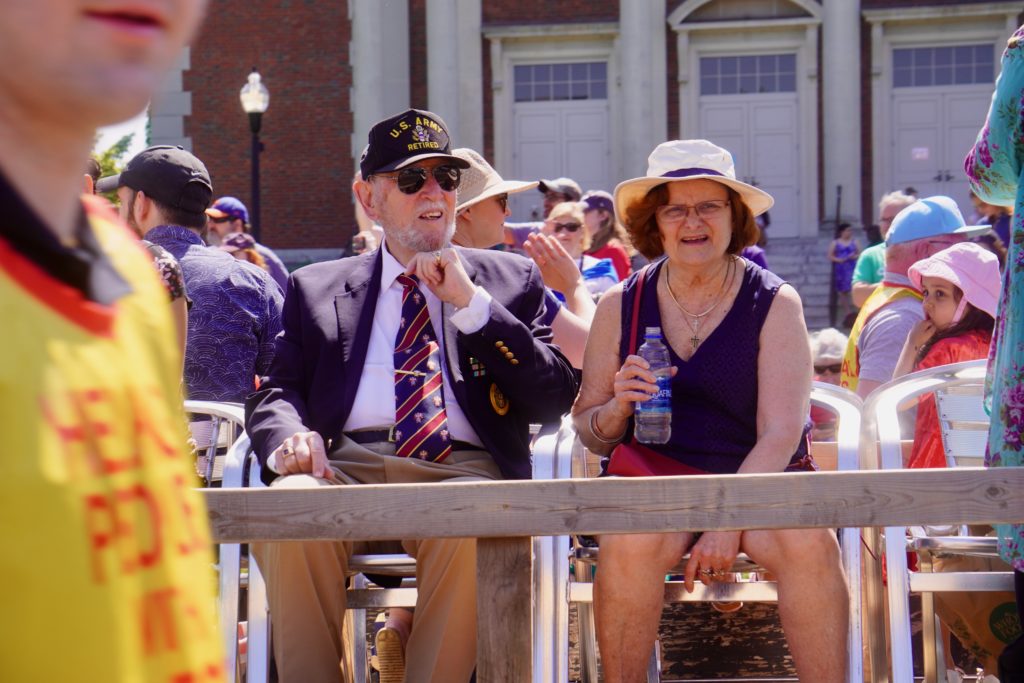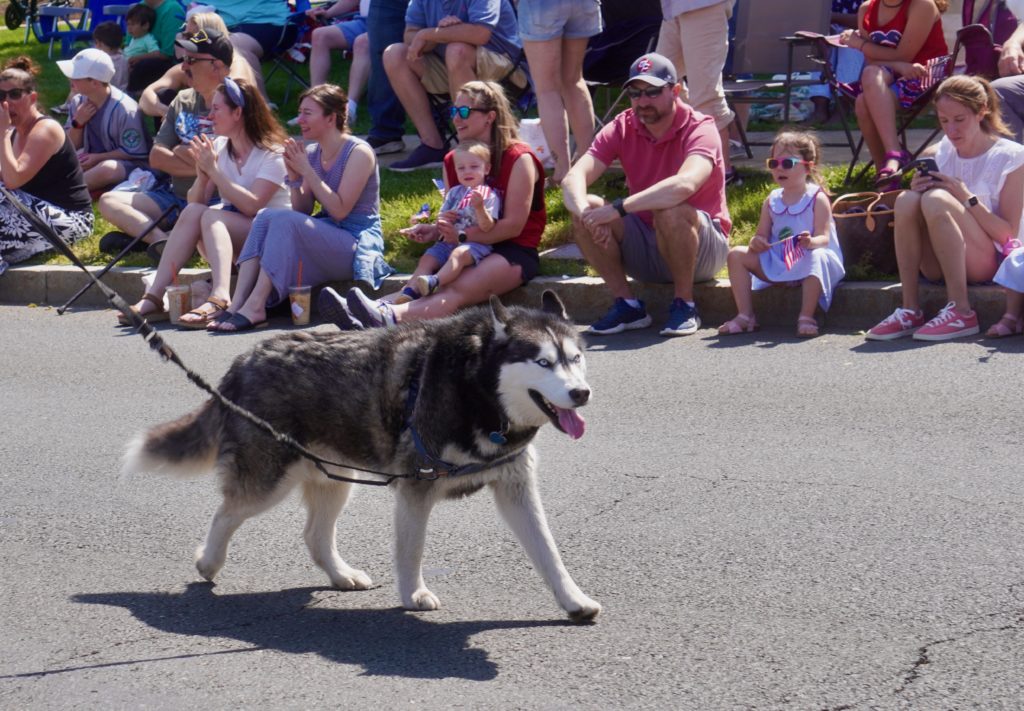 Like what you see here? Click here to subscribe to We-Ha's newsletter so you'll always be in the know about what's happening in West Hartford! Click the blue button below to become a supporter of We-Ha.com and our efforts to continue producing quality journalism.