More than 700 runners took to the streets of West Hartford to kick off the second day of Celebrate! West Hartford with the FUNd RUNS. 
By Bridget Bronsdon. Photos by Bridget Bronsdon and Craig Rosenberg
Celebrate! West Hartford's FUNd RUNS – the Kids K and 5K – attracted runners from ages toddler to 80-plus to celebrate community-based fitness fun. West Hartford residents cheered on their neighbors, held up signs, yelled words of encouragement, and shared smiles with family and friends as runners of all ages and abilities championed the courses. 
The races, which not only attracted West Hartford locals but also runners from neighboring towns, opened up the streets of West Hartford for those looking to break personal records, challenge themselves to go the distance, and others looking to start their day with community-based exercise.
Among the valiant finishes was 20-year-old Braeden Laframboise from Southington, CT. Laframboise earned a first-place finish with a time of 16:15. Following closely behind was West Hartford resident Gregory Weaver, 43, who clocked in a 16:28 finish while 15-year-old Thijs Doot of West Hartford earned a third-place medal with a time of 16:46. 
For the women, Jennie Kelly, 38, of Bloomfield, CT earned a first-place finish with a time of 19:24. Jillian Agarwal, 37, of West Hartford came just strides behind with a 19:36 second-place finish. Claire Critchley, 42, was the third female finisher. The runner from Cheshire clocked in with a time of 20:09. 
West Hartford's FUNd RUNS donates a portion of the proceeds to the Leisure Services Scholarship Fund which aids low-income families by funding the cost of enrolling in swim lessons, summer camps, and various other activities.
Following a rewarding morning of exercise and fitness fun, Celebrate! West Hartford kicked off at noon for its second day of festivities. Below are some photos of the runners in both the Kids K and 5K! 
For complete race results, click here.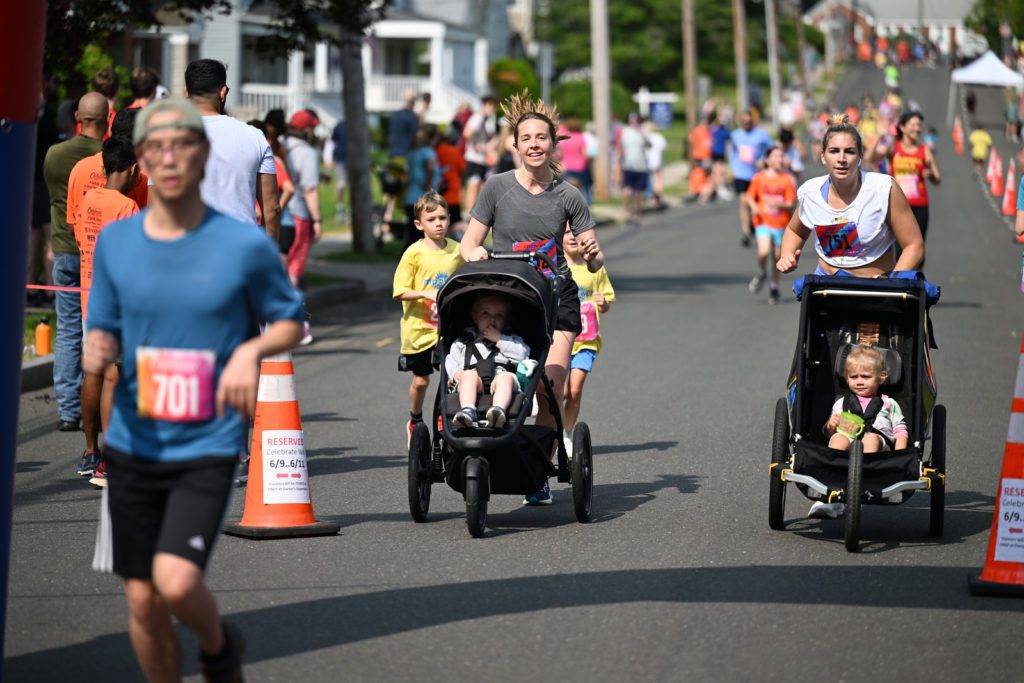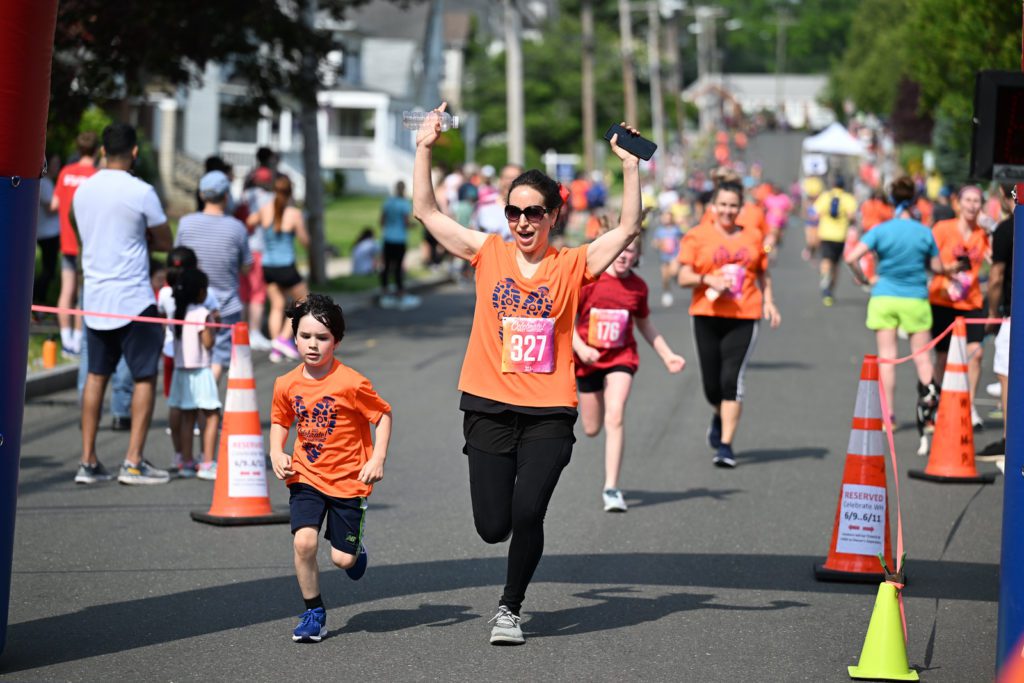 Like what you see here? Click here to subscribe to We-Ha's newsletter so you'll always be in the know about what's happening in West Hartford! Click the blue button below to become a supporter of We-Ha.com and our efforts to continue producing quality journalism.