The DUI/Sobriety Checkpoint will be conducted on Friday, Sept. 11, 2015.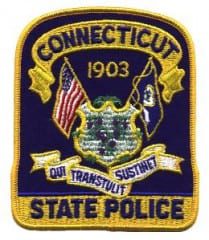 By Ronni Newton
Connecticut State Police announced in a news release Wednesday that they will be conducting a DUI/Sobriety Checkpoint in West Hartford during the evening of Friday, Sept. 11, 2015.
The effort will be coordinated by Connecticut State Police Troop H and the Traffic Services Unit, in conjunction with West Hartford Police.
According to State Police, the enforcement project will take place in the area of Park Road. The intent is to "identify and arrest any motorist who operates a motor vehicle while under the influence of alcohol and or drugs," the release states. Speed limit, seatbelt, distracted driving, and aggressive driving laws will also be actively enforced by officers stationed at the checkpoint.
Marked and unmarked patrol vehicles and other resources will be used in the enforcement, State Police said.
Like what you see here? Click here to subscribe to We-Ha's newsletter so you'll always be in the know about what's happening in West Hartford!