The Noah Webster House and West Hartford Historical Society will co-sponsor 'The Connecticut Spelling Bee" this year, and the competition will be held at the University of Saint Joseph in West Hartford.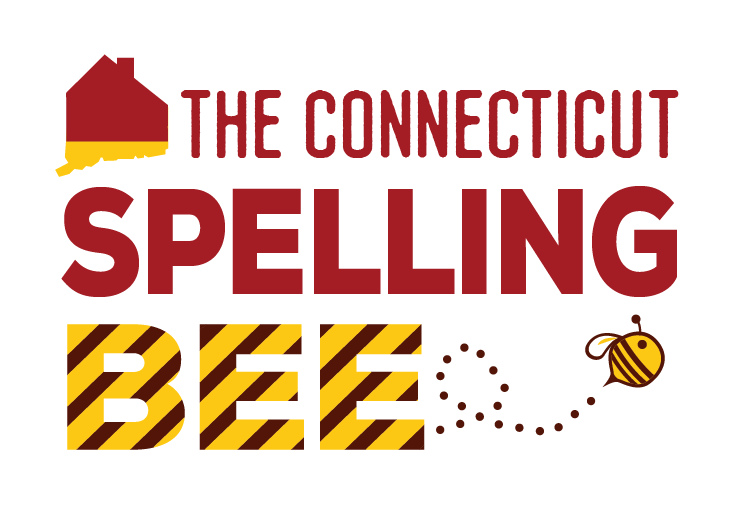 By Ronni Newton 
Top spellers from around the state will gather in West Hartford on Saturday, March 25, where their etymology and language skills will be on display as the students compete for the privilege of heading to the Scripps National Spelling Bee in Washington, D.C.
There are 37 students in fourth through eighth grade, representing 27 towns throughout the state, who have already won their school or town-wide bees and will compete in West Hartford.
Several West Hartford students will be among the competitors, including Anthony Heller, a King Philip Middle School seventh-grader who won the town-wide spelling bee held on Tuesday, Jan. 24 in conjunction with West Hartford Public Schools. Students in grades six through 8 from Bristow, King Philip, and Sedgwick competed.
Anthony won by correctly spelling "detestable," the Noah Webster House reported, and this is his second year as town champion.
Sal Katz, a sixth-grader from King Philip, took second place in the town-wide bee.
Only one student per school is eligible to compete in the statewide bee, said Noah Webster House Public Programs Manager and "Queen Bee" Sophie Huget. Lindy Quach of Sedgwick Middle School, who placed third overall in the town-wide bee, and Amruth Niranjan of Bristow Middle School, will join Anthony at the state-wide bee.
According to the Noah Webster House & West Hartford Historical Society, this is the 90th anniversary of the Scripps National Spelling Bee, "which was founded on the principles of celebrating words and inspiring new generations of readers." The Scripps National Spelling Bee and its affiliated competitions uses the Merriam-Webster Dictionary – which evolved from Noah Webster's 1828 American Dictionary of the English Language – as the final authority.
"We are delighted to be able to offer this opportunity to students in Noah Webster's home state," Noah Webster House & West Hartford Historical Society Executive Director Jennifer DiCola Matos said in a news release. It's a natural fit since the organization is the caretaker for Webster's National Historic Landmark birthplace. "We know he'd be proud," said Matos.
Quinnipiac University and the New Haven Register have been running the Connecticut bee but were unable to continue the sponsorship this year. Had the Noah Webster House & West Hartford Historical Society not stepped up, together with the University of Saint Joseph and the Hartford Courant, Connecticut would not have had a representative at the Scripps National Spelling Bee, Huget said.
"It's important, and it makes sense to bring the bee to Noah Webster's hometown," Huget said. She added that West Hartford is a central location that is easy to reach for participants from throughout the state, and is thankful to the University of Saint Joseph for the use of their campus.
During his career as an author and lexicographer, Noah Webster often wrote letters to the editor of the Hartford Courant – then called the Connecticut Courant. Matos said that the Courant's co-sponsorship of the event is a "perfect union of history and language."
The Connecticut Spelling Bee will take place beginning at 9:30 a.m on Saturday, March 25, 2017, at the University of Saint Joseph's Hoffman Auditorium, 1678 Asylum Ave., West Hartford, CT. The event is free and open to the public, with space available on a first-come, first-served basis.
In West Hartford, language arts teachers, as well as parents, have helped keep the timeless tradition of the spelling bee alive even in the age of "spell-check."
According to a news release about the town-wide bee, "Spellers impressed the audience by tackling words like 'burglarious' (adjective, of or suitable for the use of one who breaks into a building illegally especially with intent to steal), 'thaumaturge' (noun, a person who performs miracles; a magician), and 'semaphore' (noun, a system of visual signaling in which the sender holds a flag in each hand and moves his or her arms to different positions according to a code alphabet) with ease. In the end, the words 'contemptible' (adjective, meriting scorn and condemnation as paltry, mean or vile) and 'gnu' (noun, a large African antelope with a head like an ox, short mane, long tail and horns that curve downward and outward and then up) tripped up the last two spellers to give Anthony Heller the win."
Amy Goldstein, editor at ESPN.com and ESPN The Magazine, served as the bee's moderator and pronouncer for the town-wide bee. Matos and Tom Paleologopoulos, supervisor of English for the West Hartford Public Schools, served as the judges.
The 23 spellers took the stage at the Town-Wide Spelling Bee, were: Victoria Przestrzelski, Kaitlin McGinn, Noah Koffman-Adsit, Allyson Morokuz, Tyler Denault, Shelby Deep, Angela Pham, Exavier Benitez, and Lindy Quach from Sedgwick Middle School; Macy McPhee, Abigail Gamache, Madeline Gamester, Alex Castillo, George Townswick, and Amruth Niranjan from Bristow Middle School; and Eliana Simmons, Jenny Zhao, Aaliyah Brown, Emma Kingwell, Sophie Garner-MacKinnon, Dov Geoghegan, Meredith Swanson, Sal Katz, and Anthony Heller from King Philip Middle School.
Like what you see here? Click here to subscribe to We-Ha's newsletter so you'll always be in the know about what's happening in West Hartford!