Artwork will be accepted through Nov. 1 for the juried art show 'Trees of West Hartford.'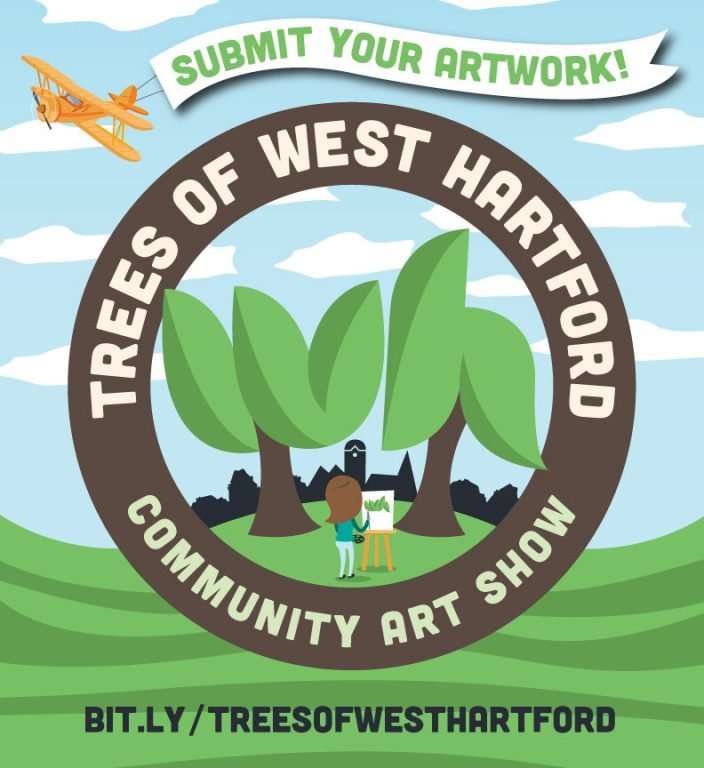 Submitted
Submission of artwork are being accepted through Nov. 1, 2019, for a juried art show being co-sponsored by the West Hartford Library and WeHa Artists Emporium.
"Trees of West Hartford" is the theme of the juried community art show which will be on exhibit at the Noah Webster Library Gallery, 20 South Main St., West Hartford.
Submit your artwork by Nov. 1. The show will run three months from December 2019 through February 2020. Prizes will be awarded.
Applicants are invited to submit a photograph, drawing, or painting of a tree (trees, or part of a tree). Mixed media entries will also be considered. The tree(s) must have West Hartford, Connecticut, roots! Artists, however, do not have reside in West Hartford to participate.
Each applicant must also submit a short written piece describing in personal terms the significance or importance of the selected tree(s). This written submission should be approximately 50 – 150 words.
Email your proposal to [email protected] with TREES OF WEST HARTFORD written in the subject line
Like what you see here? Click here to subscribe to We-Ha's newsletter so you'll always be in the know about what's happening in West Hartford!