The first ever Taste of Blue Back Square & The Center has an updated participant list –and tickets are selling quickly.
By Joy Taylor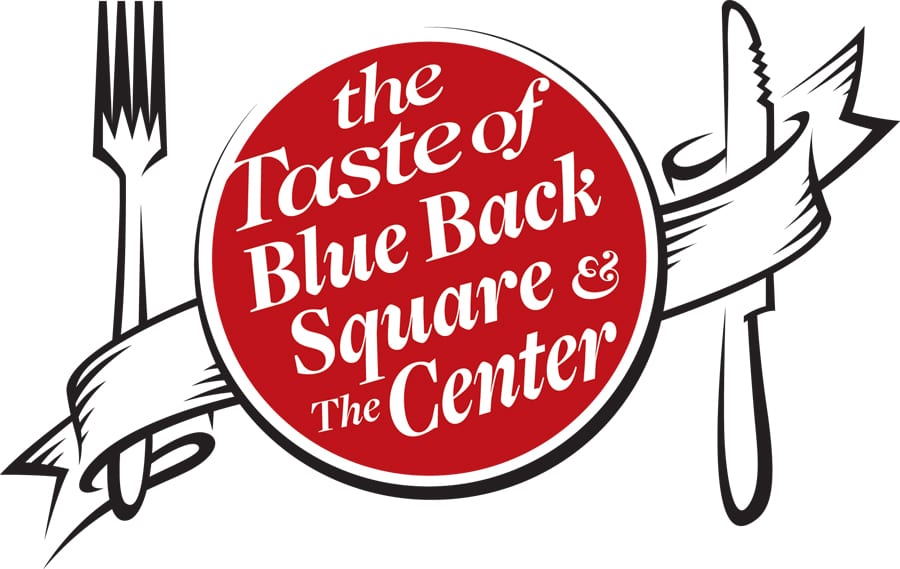 The first ever "Taste of Blue Back & The Center" is coming to the middle of West Hartford on the evening of July 27, 2016. On the night of the event, registered guests will be directed to three areas of Blue Back Square on Isham Road. The admission price of $30 (in advance) will get you an admission wrist band to enter the three special areas to sample food.
Blue Back Square Marketing Director Elizabeth Zigmont and West Hartford Magazine/We-Ha.com's Tom Hickey are pleased to announce the newest "Taste of" participants: Starbuck's Cafe (Barnes & Noble), and Blue Elephant Trail.
They join the following: Ávert Brasserie, Bar Louie, Besito Mexican, Cook and The Bear, The Cheesecake Factory, Fleming's Prime Steakhouse & Wine Bar, The Green Teahouse, Goldberg's Gourmet, Hartford Baking Company, La Petite France, Maximum Beverage, NoRA Cupcake, Rizzuto's Restaurant & Bar, Thali, Treva, Vinted Wine Bar & Kitchen, and World of Beer.
In addition to the new restaurants, by showing your wrist band you will also now be entitled to 15 percent off at West Elm, 15 percent off at Woof Gang Bakery & Grooming – and stay tuned for a special offer from the Jade Marketing Group's Jean Machine.Other specialty vendors already scheduled are: Ooh La La Boutique will be offering a special discount; Eyeglasses.com will have a 15 percent off offer; The Green Teahouse will have a 15 percent off offer, and inside Crate & Barrel you can "enter to win a gift card" if you show your 'Taste of' bracelet.
"How are tickets only $30?" is the question of the week. The answer is: "It's almost too good to be true! Get your tickets now before they either sell out because if there are any left, they will cost $40 at the door!"
Sponsors of Taste of Blue Back Square and The Center include BNY Mellon; Becker's Diamonds & Fine Jewelry; Eagan, Donohue, Van Dyke & Falsey
; and Robert Levine for State Rep. Special thanks also to Merchant Solutions, Taylor Rental Party Plus, First Church West Hartford, and the West Hartford Chamber of Commerce. Media Sponsors include Jewish Ledger, Turley CT Newspapers, iHeartRadio, West Hartford Magazine, and We-Ha.com.
(Participants and offers subject to change)
Like what you see here? Click here to subscribe to We-Ha's newsletter so you'll always be in the know about what's happening in West Hartford!