The juried community art show, 'Trees of West Hartford,' will open Dec. 3, 2019.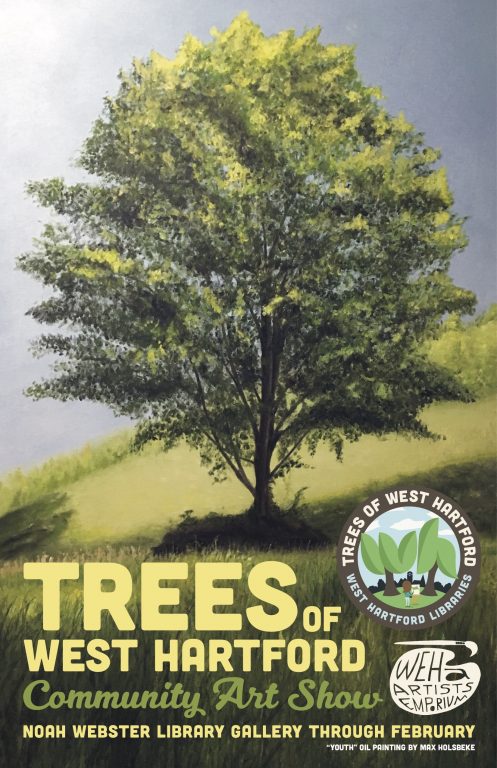 Submitted
"Trees of West Hartford" is the theme of a juried community art shows that will be jointly hosted by West Hartford Libraries and the WeHa Artists Emporium at the Noah Webster Library Gallery, 20 South Main St., West Hartford, CT.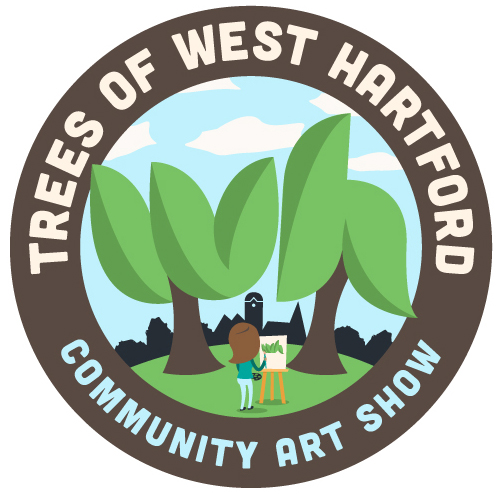 The art show will run for three months, from Dec. 3, 2019 – Feb. 28, 2020. 
The show features work by 32 local artists and includes paintings, photographs, sculptures, collages and mixed media. Each piece features a tree of West Hartford in some way, from photos or paintings of trees to mixed media collages made with actual tree branches and even a clay vase fired with local pine cones and leaves.
While all of the trees featured are from West Hartford and a majority of the artists are from West Hartford, the show also features work from artists living in Farmington, Avon, Bloomfield, Hartford, Hampton — as well as artists with West Hartford roots currently living in Blacksburg, VA and Waltham, MA.
There were 110 submissions to the show and more than 30 works of art will be featured. Three cash prizes will be awarded: 1st: $300, 2nd: $200, 3rd: $100. Prizes are funded by the Thomas F. Kilfoil Memorial Bequest, West Hartford Library Foundation.
West Hartford Libraries hosted a series of programs leading up to the art show, including a guided tour of local trees, a lecture on notable Connecticut trees and a drawing class where participants learned to sketch a tree. Click HERE for a series of educational programs supporting "Trees of West Hartford."
A gallery reception will be held sometime in January, and more details will be advised.
For more information, go to http://bit.ly/treesofwesthartford.
To see a preview of the art featured in the show, go to https://drive.google.com/drive/folders/1QInymalJF8NGsjmZ-yw2ckFK0PPFyRkN?usp=sharing.
Each piece includes a statement from the artist about their work and can be found here: https://drive.google.com/drive/folders/1II1Vr5BP0kZrX3WMA_jLjWFVrM56V7zl?usp=sharing.
Parking in the nearby Isham Garage will be validated inside the library with a vehicle license plate number.
Like what you see here? Click here to subscribe to We-Ha's newsletter so you'll always be in the know about what's happening in West Hartford!