Boy Scout Troop 146 invites all interested in joining to attend an open house at the West Hartford United Methodist Church on Oct. 4.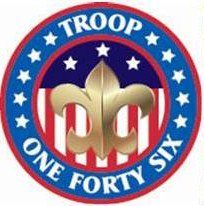 Submitted
Boy Scout Troop 146 will have an Open House Thursday, Oct. 4 from 7:15 to 8:30 p.m. for Webelos Cub Scouts as well as any youth interested in joining Boy Scouts.
Boy Scouts is available to youths 11 years of age and up or who have completed fifth grade. Troop 146 meets at West Hartford United Methodist Church, 1358 New Britain Ave. (the "pumpkin church" across from Wolcott Park).
Troop 146 is committed to teaching life skills, character development and outdoor skills through scouting. We want our scouts to know how to read a map, not just Google Maps, to read their Scout Handbook rather than just their Facebook, and have the chance to listen to bird tweets in the forest instead of reading Tweets on their phone.
Troop 146 activities include monthly camping trips, summer Boy Scout camp, hiking trips to the White Mountains and the Adirondacks, canoeing trips, Philmont Scout Ranch, and Seabase in the Florida Keys. To see pictures from some of our recent trips click on the 'Adventures' tab on the Troop's website at www.Whtroop146.com.
For additional information contact Ron Ward, Scoutmaster, at 860-463-8057 or [email protected].
Like what you see here? Click here to subscribe to We-Ha's newsletter so you'll always be in the know about what's happening in West Hartford!