Tickets are now on sale for the musical comedy to be presented by West Hartford Community Theater.
Submitted
West Hartford Community Theater's (WHCT) actors and production team members are busy rehearsing and eager to present Once Upon a Mattress this November.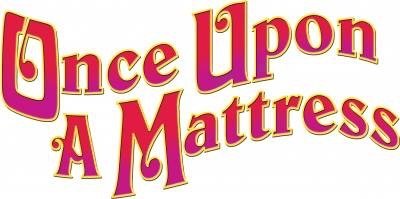 Rogers and Hammerstein's Once Upon a Mattress is a musical satire based on the story of "The Princess and the Pea." The story is set in a kingdom experiencing some upset. Due to an unhappy curse, King Sextimus is unable to speak. Meanwhile, his terror-of-a-wife, Queen Aggravain, has taken over control of the kingdom. Most importantly, in an attempt to keep Prince Dauntless single, she has decreed that only the princess that can pass her test may marry her son. Further, no one else in the kingdom may marry until Prince Dauntless does.
WHCT insiders say there are heartwarming scenes, and others that are beyond ridiculous – something for everyone!
All will be revealed on the stage, at Hall High School, with four performance dates scheduled: Nov. 11 and 18 at 7 p.m. and Nov. 12 and 19 at 1:30 p.m. Tickets are on sale now and can be purchased by calling 860-992-9428 or online at westhartfordtheater.org.
West Hartford Community Theater welcomes back Dana Sachs as their production's director. Mr. Sachs is founder and Artistic Director of The Renaissance Theater Company and the Actors Ensemble, Associate Director of The Humanities Touring Group, Artistic Director of Shakespearean Youth Theater and The Shoreline Youth Theater.
Many West Hartford residents have joined the cast and crew for this production. For a complete list of cast members, click here.
Rodgers and Hammerstein's Once Upon a Mattress is adapted from a book by Jay Thompson, Dean Fuller, and Marshall Barer. Music by Mary Rodgers and Lyrics by Marshall Barer.