West Hartford's Registrars of Voters and Town Clerk are prepared for Tuesday's presidential election, which reportedly will include a visit from a representative of the U.S. Department of Justice's Civil Rights Division.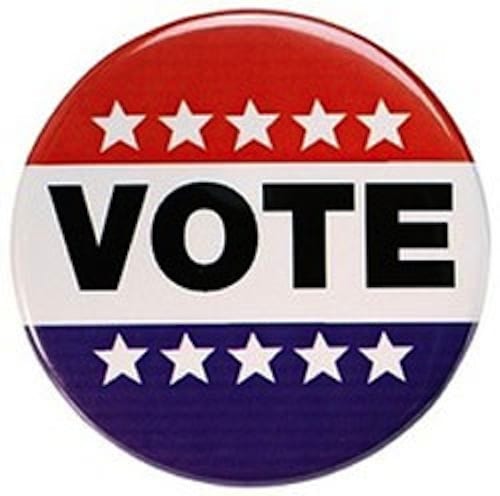 By Ronni Newton
Election Day 2016 is expected to be busy for West Hartford Town Clerk Essie Labrot and the town's two registrars of voters and their deputies, but plans are in place, more than 250 poll workers have been hired, and everything is expected to run smoothly with the expected high turnout.
A press release was distributed Monday from the U.S. Department of Justice, indicating that its "Civil Rights Division plans to deploy more than 500 personnel to 67 jurisdictions in 28 states for the Nov. 8, 2016, general election." West Hartford, CT, was one of the jurisdictions included on the list.
Attorney General Loretta E. Lynch said in a statement in the release that: "As always, our personnel will perform these duties impartially, with one goal in mind: to see to it that every eligible voter can participate in our elections to the full extent that federal law provides. The department is deeply committed to the fair and unbiased application of our voting rights laws and we will work tirelessly to ensure that every eligible person that wants to do so is able to cast a ballot."
West Hartford Republican Registrar Beth Kyle said Monday that their office received an email on Friday from the Department of Justice indicating that representatives will be in Connecticut on Election Day conducting visits and monitoring activities. "The email said, 'We want to visit Election Day registration in your town,'" Kyle said. Election Day registration (ERD) will take place in Town Hall Room 313, and Kyle said she does not anticipate the DOJ visiting any of West Hartford's nine polling places.
Labrot said that the number of voters registered in West Hartford as of Monday, Nov. 7, is 42,918. According to Kyle, that number represents an increase of 7,090 since Jan. 1, 2016.
"That's a huge number," Kyle said. Last year between Jan. 1 and Election Day 2015, only 1,111 new registrations were processed, she said. A comparison of registrations for the last presidential election year was not available.
"We've had historic registration throughout the entire state," Kyle said, and she's hopeful for a good turnout.
West Hartford voters should not worry that polling places will run out of ballots. "We ordered 105 percent of needed ballots in advance," Kyle said, anticipating a lot of last-minute registrations.
Approximately 4,600 have applied for absentee ballots, and Labrot said that more than 4,000 have already been returned. A return rate of 90 percent is typical, she said.
Absentee ballots must be received – not postmarked – by Tuesday, Nov. 8 in order for votes to count. "Different states have different rules, but in Connecticut if the ballots are received after Election Day the votes don't count," Labrot said.
Because voting rules can differ dramatically from state-to-state, Labrot said her office has fielded a lot of questions this fall, especially in regard to early voting. Connecticut does not offer early voting, Labrot said, and voting via absentee ballot is not the same thing. Absentee ballots can only be used when a voter is not able to get to the polls for very specific reasons including absence from town during all hours of voting, illness, disability, service in the armed forces, religious tenets, or because they are serving as an election official at a polling place. Those who attempt to use the absentee ballot system as a way to avoid lines at the polling places are committing an Elections Enforcement violation and could be subject to a significant fine if caught, she said.
In addition, Labrot said that one someone votes by absentee ballot, the vote is final. "There are no changes, not in Connecticut. The only way to withdraw the absentee ballot is if you are going to be in town and able to vote at the polls," she said.
Labrot said she did recently issue a replacement absentee ballot after receiving a note that said: "My dog ate my ballot." The request was accompanied by the chewed-up pieces of the original ballot.
Polls will open at 6 a.m. and remain open until 8 p.m. Results will begin to be reported once polls close and all of those who are in line as of 8 p.m. have had the opportunity to vote.
In 2012, West Hartford consolidated its polling places from 20 down to nine. Here is a list of the current polling places. If you are uncertain where you should vote,  or whether you are registered, you can check via this link from the Secretary of State's office: www.dir.ct.gov/sots/lookup.aspx.
District #1 – King Philip Middle School, 100 King Philip Dr.
District #2 – Bristow Middle School, 34 Highland St.
District #3 – West Hartford Town Hall, 50 South Main St.
District #4 – Elmwood Community Center, 1106 New Britain Ave.
District #5 – Wolcott School, 71 Wolcott Rd.
District #6 – Conard High School, 110 Beechwood Rd. (voting in cafeteria accessible from Berkshire Road)
District #7 – Sedgwick Middle School, 128 Sedgwick Rd.
District #8 – Braeburn School, 45 Braeburn Rd.
District #9 – Hall High School, 975 North Main St.
All voters need to provide proper identification. For information about acceptable forms of ID, click here.
We-Ha.com will be providing coverage of the 2016 election and will post complete results as soon as they are available.
Like what you see here? Click here to subscribe to We-Ha's newsletter so you'll always be in the know about what's happening in West Hartford!