Professor Jessica Pierce will give an author talk at West Hartford Libraries on Oct. 19 about the ethics of keeping pets.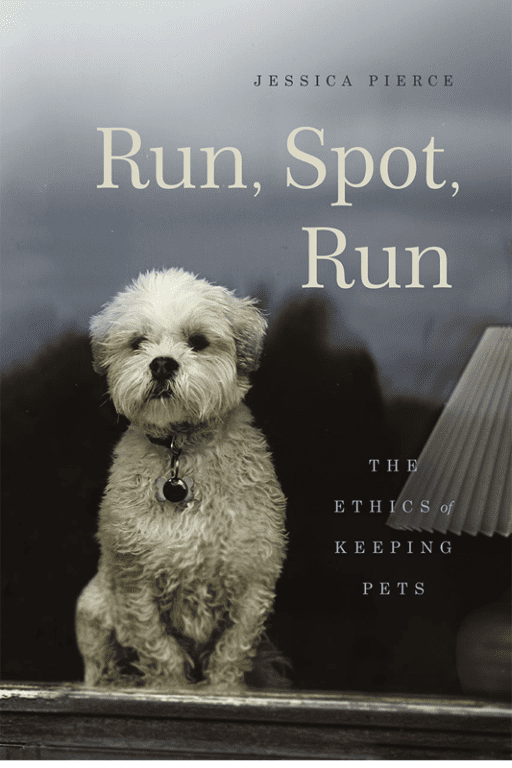 Submitted
Is it ethical to keep pets? Professor Jessica Pierce will put pet-keeping to the test when she visits the West Hartford Public Library on Wednesday, Oct. 19, at 7 p.m., to talk about her new book, "Run, Spot, Run: The Ethics of Keeping Pets" (Chicago Univ. Press).
A lover of pets herself, Pierce understands the joys that pets bring us. But she also refuses to deny the ambiguous ethics at the heart of the relationship. In her book, through a mix of personal stories, philosophical reflections, and scientifically informed analyses of animal behavior and natural history, she puts pet-keeping to the test. Is it ethical to keep pets at all? Are some species more suited to the relationship than others? Are there species one should never attempt to own? And are there ways that we can improve our pets' lives, so that we can be confident that we are giving them as much as they give us?
What it sure be a provocative evening, Professor Pierce, a bioethicist (http://jessicapierce.net/), will read from "Run, Spot, Run," followed by a book signing. Copies will be available for purchase.
Register for this free program by visiting http://bit.ly/pierce19oct or by calling the library at 860-561-6990. Park in the nearby Isham Garage and bring your parking stub to the event for validation.
This author talk is part of the library's Authors LIVE! series (bit.ly/authorsliveseries) at West Hartford Libraries, 20 South Main St., West Hartford, CT.
Like what you see here? Click here to subscribe to We-Ha's newsletter so you'll always be in the know about what's happening in West Hartford!