A bomb threat was received Monday morning at Hebrew High School on Bloomfield Avenue.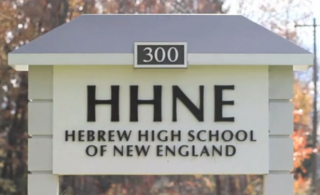 By Ronni Newton
West Hartford Police and West Hartford Fire officials searched the Hebrew High School of New England at 300 Bloomfield Ave. in West Hartford Monday morning after a bomb threat was called in at 10:43 a.m.
According to police, nothing suspicious was located and after a search the school returning to normal activities.
The nature of the threat was similar to that made against the Mandell JCC on Jan. 18, 2016, West Hartford Police Lt. Eric Rocheleau said.
Police took the threat very seriously, "but we did not think there was a bomb in the building," Rocheleau said.
Police said that other threats were received Monday morning at Jewish community centers and Jewish day schools in other states.
This incident will be reported to the FBI, police said.
The West Hartford Police Department plans to continue its work with faith-based leaders throughout the community to identify security concerns.
According to Rocheleau, the West Hartford Police Department, Hartford Bomb Squad, and Connecticut State Police have recently met with the Mandell JCC, Jewish Family Services, Hebrew High School of New England, and the Greater Hartford Jewish Federation to discuss protocols and safety.
Like what you see here? Click here to subscribe to We-Ha's newsletter so you'll always be in the know about what's happening in West Hartford!