Clinton was a winner for the Democrats and Kasich was a winner for the Republicans in West Hartford in the 2016 presidential primary.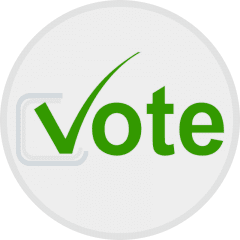 By Ronni Newton
West Hartford voters came out in force for the 2016 presidential primary, and when all of the votes were counted, John Kasich and Hillary Clinton were the town's chosen candidates.
Kasich eked out a victory in West Hartford with 45.06 percent of the vote (1,519 votes) to Donald Trump's 42.72 percent (1,440 votes).
On the Democratic side, Clinton received 55.09 percent (5,578 votes) to Sanders' 43.74 percent (4,429 votes).
Statewide, Trump was a big winner for the Republicans with nearly 58 percent of the vote based on just over 90 percent of precincts reporting.
The Democratic race was close, with Clinton the apparent winner with about 51 percent to Sanders' 48 percent with about 87 percent of the vote counted.
Unofficial votes by candidate in West Hartford are:
Democratic Party
De La Fuente: 18
Clinton: 5,578
Sanders: 4,429
Uncommitted: 100
Republican Party
Cruz: 345
Carson: 14
Trump: 1,440
Kasich: 1,519
Uncommitted: 53
Unofficial Absentee Ballot counts, which are reflected in the above totals, are:
Democratic Party
De La Fuente: 5
Clinton: 377
Sanders: 250
Uncommitted: 16
Republican Party
Cruz: 26
Carson: 2
Trump: 72
Kasich: 81
Uncommitted: 9
West Hartford is one of 140 Connecticut towns participating in the state's new electronic management system for tabulating votes. Republican Registrar of Voters Beth Kyle said that staff was trained through the Secretary of State's office.
Results are input in the registrar's office at Town Hall as the moderators from each polling place deliver the ballots, and then are available live (with a short delay) on the Secretary of State's website.
Overall, the voting process ran smoothly in town. "There were no parking issues, no lines, people were in and out," Town Clerk Essie Labrot said. The biggest issue took place when someone voting at Bristow Middle School while school was in session was told that they could not use the restroom inside the school, Labrot said. That individual called one of the local TV stations to air their complaint.
A few machine glitches occurred, caused by ballots that got wet from voters' umbrellas or raincost, and back-up tabulators had to be put into use. "The machines are very sensitive to water and if the tabulator jams, the voter is asked to put their ballot in the auxiliary tabulator to be run through a replacement tabulator later today," Republican Registrar of Voters Beth Kyle said.
"Some people came in unaffiliated and were not aware that they couldn't vote in the primary," said Chantelle Ankerman, the moderator on duty at Conard High School. She said some voters were also confused about their party affiliation, and didn't realize that it takes 90 days before changes from one party to another would take effect. Those who were unaffiliated could change registration to the Democratic or Republican party as late as noon Monday, but the rule did not apply to changes between parties.
Like what you see here? Click here to subscribe to We-Ha's newsletter so you'll always be in the know about what's happening in West Hartford!