Library Giving Day will help the West Hartford Public Library expand its services.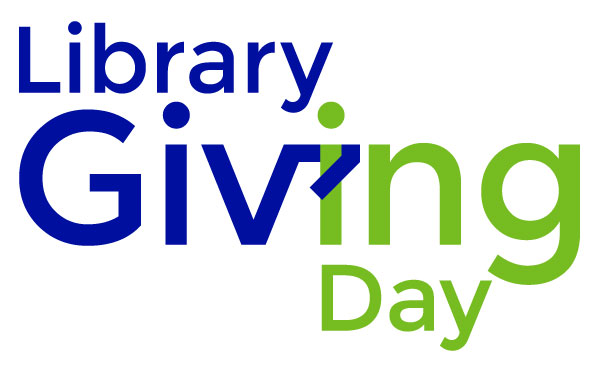 Submitted 
The past two years have been difficult for everyone. The pandemic temporarily decreased the amount of patrons within the physical library, but we are excited to welcome everyone back in to our buildings and share with the community our expanded services.
In addition, on April 6 of this year, #LibraryGivingDay will be occurring. Library Giving Day is a one-day fundraising event with the goal of encouraging people who depend on and enjoy public libraries to donate to their individual library system. And in turn, that support will go toward the incredible programs, services and materials provided by local libraries all over the country.
Board Member Natalia Menjivar says, "The West Hartford Public library is constantly innovating, finding new and novel ways to extend resources to more patrons, provide programming to all and offer patrons access to new technology. The library's mission is to offer these services and resources at no cost. Once a year, #LibraryGivingDay gives us the opportunity to show support to the library that gives so much to its community."
In late 2021, the West Hartford Public Library introduced the Study Pod at the Noah Webster Library and Smart Lockers at the Bishops Corner Library. The Study Pod offers a quiet place for individuals or small groups to study, meet, or work together with limited distractions.
Library patron Alison says, "I am on a Zoom call and it's perfect for that!" The Smart Lockers replaces and enhances curbside pickup service at the Bishops Corner Library, allowing library patrons the flexibility of picking up their holds at their convenience.
Adding to the library's innovative services, the Noah Webster Library introduced Studio 20 South in early 2022, a unique digital maker studio that is a creative, collaborative, and educational space that provides dedicated equipment, computers, software, production, and co-working furnishings.
Library Director Laura Irmscher says, "We are so excited to welcome our patrons back to expanded in-person services this spring.  The library has a slate of exciting programs coming up, from the West Hartford Reads! event in April to lively outdoor programs in Blue Back Square this summer. Through the support of the Foundation, we can add to the in-person services that have been missed during the pandemic with innovative services that respond to what the community needs today and going forward."
Let's not forget about the amazing and steadfast services that the West Hartford Public Library has always had, including downloadable resources, discussion groups, programs, and information assistance. Many of these programs are possible from grant funding and from the community that donates to our Library Foundation.
On Wednesday, April 6, 2022, please consider making a donation to our Library Foundation on #LibraryGivingDay. The West Hartford Public Library loves to give back to the community who utilizes our services. Click here for more details.
Like what you see here? Click here to subscribe to We-Ha's newsletter so you'll always be in the know about what's happening in West Hartford! Click the blue button below to become a supporter of We-Ha.com and our efforts to continue producing quality journalism.