Eight new members, including two from West Hartford, have joined the Board of Directors of Leadership Greater Hartford.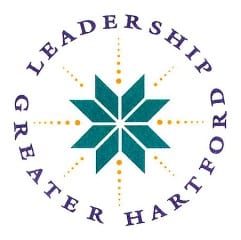 Submitted
Leadership Greater Hartford (LGH) warmly and proudly welcomes eight executives to their Board of Directors.
The West Hartford residents are:
David Brandwein, a retired attorney, was the Founder and Principal of Environmental Risk Limited, as well as the Principal; Senior Environmental Counsel for GZA GeoEnvironmental, Inc. A West Hartford resident, he is currently the Chair of the Jewish Community Relations Council of Greater Hartford.
Bernard Kavaler is Managing Principal for Express Strategies. A West Hartford resident, he is President of the Alumni Board of Directors at the University of Hartford and serves on the boards of directors for the Better Business Bureau of CT and Connecticut Humanities.
Other new board members are:
Tammy Casey is a resident of New Hartford and the Vice President of Underwriting Operations at UnitedHealthcare.
Matt Necci is a Partner at Halloran & Sage LLP and the chair of the firm's Workers' Compensation Practice Group. A Glastonbury resident and active member of the CT Bar Association, he also serves on the board of directors for Special Olympics CT.
Brenda Pabon is a Community Relations and Urban Marketing Program Consultant for Aetna. A resident of Marion, she volunteers for the Hole in the Wall Gang Camp in Ashford.
Taryn Stejskal is the Director of Leadership Development and Assessment at Cigna. She has served as the Education Chair of the Brain Injury Association of Indiana and as an Emerging Leader Board Member of the American Lung Association. She resides in Avon.
Rob Torres is Vice President for Webster Bank. A resident of New Britain, he also serves on the board of directors for Playhouse on Park.
Gioia Zack is a Commercial/Investment Real Estate Specialist for O,R&L Commercial and Co-Owner/ Vice President for Luna Blu LLC. A resident of Wethersfield, she is Vice Chair of the Wethersfield Economic Development and Improvement Commission and volunteers for Junior Achievement and Trinity College.
Leadership Greater Hartford (LGH) is the most comprehensive nonprofit community leadership organization in the country. It provides leadership training to individuals ranging from high school students to retirees, with community service projects featured in most programs. These projects and the program graduates continue to have lasting impact in the Hartford region. For more information about how to be a participant or sponsor, or to inquire about customized training with Leadership Greater Hartford, call 860-951-6161 (x1800), email i[email protected] visit http://www.leadershipgh.org, or follow LGH on Facebook and Twitter @leadershiphtfd.