Greater Hartford YMCA and United Technologies Establish Youth Citizenship Award for Community Service.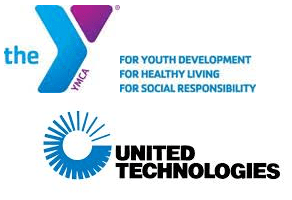 Submitted by Greater Hartford YMCA
The United Technologies Corporation and the YMCA of Greater Hartford have established a Youth Citizenship Award for Community Service in memory of Wesley A. Kuhrt, former president of Sikorsky Aircraft and United Technologies Corporation senior vice president.
During his lifetime, Mr. Kuhrt was an outstanding community leader providing endless hours of volunteer service. Through this award we hope to inspire and encourage young people to follow his example.
This award will be awarded for meaningful volunteer service to others in their community. It is not intended solely for academic achievement or heroic activity, but to honor young people who reach out to help others on a regular basis. Volunteer service could be through hospitals, schools, other non-profit organizations or on an individual basis.
The Youth Citizenship Award recognizes up to four young adults between the ages of 15 and 20. Students must be enrolled in school or some alternative educational program to be eligible and must be a member of a YMCA in Hartford County, Connecticut. The recipients and their parents/guardians will be asked to attend the YMCA of Greater Hartford's Annual meeting being held on the evening of April 22, 2015, at a place to be determined.
During the meeting, the awardees will be publicly recognized and receive their award consisting of a $1,000 check and commemorative plaque.
For an application or more information, please email [email protected] or call 860.521.5830.
Completion of the award application is due by March 24, 2015.
The final selection will be made by April 3, 2015 by a committee represented by a member from UTC, the YMCA, and the Kuhrt family. Award winners will be contacted by letter or phone by April 6, 2015.
To learn more about how you can support the Y's cause, please contact Executive Director Shawn Fongemie at 860-521-5830, email [email protected], or visit westhartfordYMCA.org for more information.