The West Hartford Black Hearts Rugby Club was undefeated in 2021, and began the 2022 season with a win.
Submitted
The West Hartford Black Hearts picked up where they left off from last season, with a win. In their season opener, West Hartford travelled to Bridgeport Central High School to battle the newly formed Bridgeport Cobras.
West Hartford was undefeated in 2021 but graduated 14 seniors. For head coach Shawn Brennan and his staff, the pre-season has been all about finding the right combinations to fill in the gaps.
Fortunately for Brennan, he has some experienced players including senior tri-captains, Oliver Held, Kevin Kirklin, and Griffin O'Connell. Kirklin was the team's leading scoring last season. A strong class of underclassmen also bodes well for the future. In pre-season play, the Black Hearts went 2-1 with many new players and lineup combinations being tested.
In their first regular season game, West Hartford looked snakebit in the first half. Several good scoring opportunities were wasted by a dropped final pass. After about 12 minutes, West Hartford finally managed to string some phases of play together to allow Held to bull over the tryline for a score. Outside Center Kirklin also scored as West Hartford took a 12-0 lead.
However, Bridgeport fought back, making up for their inexperience with size and athleticism. Their beefy forwards and shifty backs combined for many strong runs which often penetrated the Black Hearts line and shifted the momentum of the match. Bridgeport's hard running was finally rewarded with a score right before the half to close the gap to 12-7.
West Hartford began to find its stride in the second half, utilizing more kicking to prevent the hard tackling Bridgeport from setting up on defense.  Early in the second half Bridgeport committed a penalty. Flyhalf O'Connell took advantage of a missing defensive sweeper to kick through and recovered the ball to race the 80 yards for the score. Another kick and chase ball took a fortuitous bounce into a streaking O'Connell's hands as West Hartford widened the lead. Kirklin then capped off the Black Hearts scoring with another speedy finish. Despite a late Bridgeport try, a dominating second half gave West Hartford a 24-12 win.
Coach Brennan was pleased with the victory, but was quick to note that the team has a lot of work ahead. "We will take the win, but our play wasn't good enough to beat the stronger teams on our schedule. However, I'm particularly happy with how our younger players performed. Many were in their first full game ever and although it was a bit sloppy, there was good aggression and intensity all around."
More information about West Hartford Rugby can be found at http://www.whrugby.org.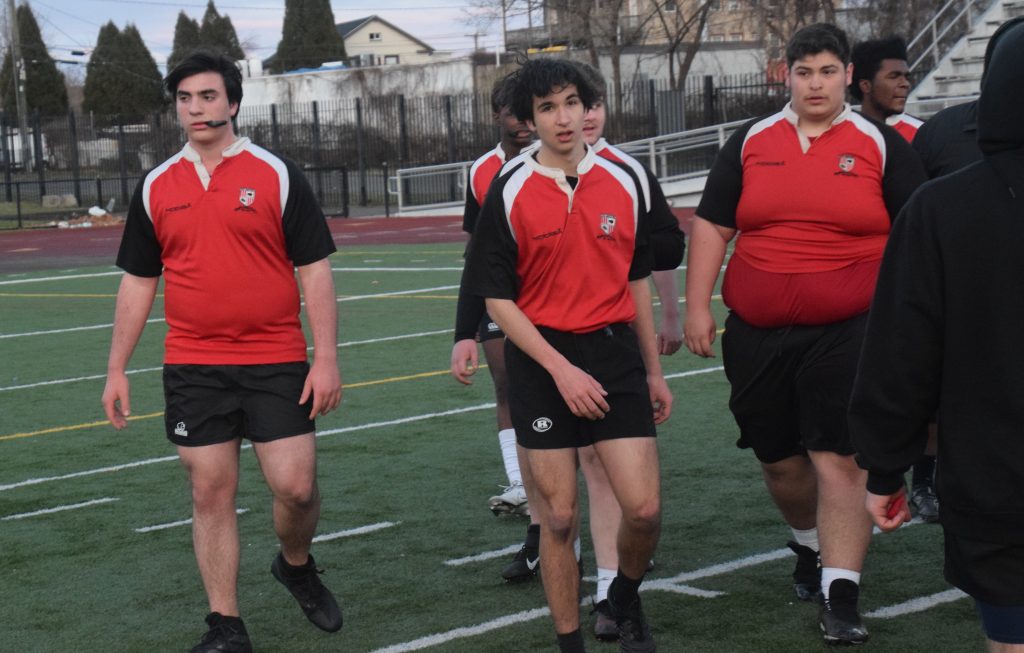 Like what you see here? Click here to subscribe to We-Ha's newsletter so you'll always be in the know about what's happening in West Hartford! Click the blue button below to become a supporter of We-Ha.com and our efforts to continue producing quality journalism.