Gina Marino, the director of both the Elmwood and West Hartford Senior Centers has stepped down from her position to work in Rocky Hill as their new Senior Center Director.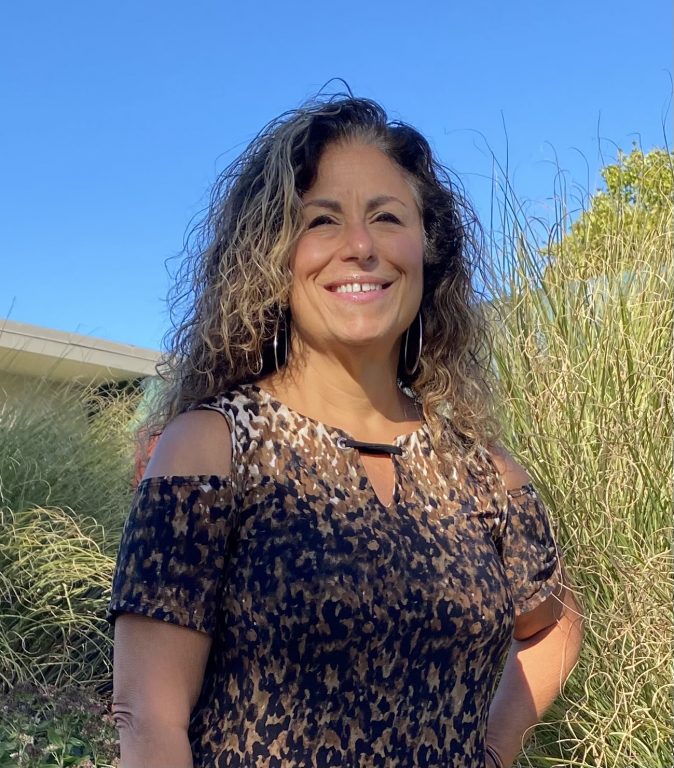 By Lily Guberman
After nearly 33 years of working for the town, Gina Marino is leaving her position as the director of the senior centers of West Hartford to assume the position of director of a brand new senior center in Rocky Hill, which is her hometown.
During her tenure at the town, Marino has held positions as the senior program supervisor at the Elmwood Senior Center, facility manager of the West Hartford Senior Center, and the facility manager of both the Elmwood and West Hartford Senior Centers. She has also won numerous awards such as the Outstanding Senior Center Program Award from the CT Association of Senior Center Personnel, Young Professional Award from CT Recreation & Parks Association, Governor's Award for Excellence in Health and Wellness from the Governor's Committee of Physical Fitness, to name a few. Her responsibilities as director include putting together "The Bulletin" (a one-stop listing of all the classes and activities the senior centers offer), coordinating and hosting events, and so much more.
Marino graduated from Southern Connecticut State University in 1983 with a bachelor of science degree in recreation & leisure services, and soon began working as the senior program supervisor in Rocky Hill.
After a few years she joined the Town of West Hartford, where her contributions were far too numerous to list. When she was senior program supervisor at the Elmwood Senior Center, she raised donations for the purchase of the Elmwood Senior Center Gazebo, cow garden, Volunteer Memorial Patio and Garden, and the Reisner Volunteer Memorial Patio.
After so many years of working in senior centers, Marino said her favorite part of the job is actually working with the seniors. "I've learned so much from them – they are bright, intelligent and inquisitive which made [the] job interesting," she said.
However, the last year the pandemic greatly limited her ability to interact with the seniors. Both the Elmwood and West Hartford senior centers were closed to the public from March of 2020 to May of 2021 and all classes and events were quickly switched from in-person to virtual formats. Despite the challenges of the pandemic, Marino and her staff were able to come up with new, innovative ways to engage their members in online activities, as well as Grab & Go events where seniors could pick up crafts and other goodies.
The senior centers are both back open now, with the Elmwood Senior Center open on Tuesdays and Thursdays from 8:30 a.m. to 4:30 p.m. and the West Hartford Senior Center open Monday thru Friday from 8:30 a.m. to 4:30 p.m. Events have begun to return to their in-person formats, however there are still virtual options for those who are not comfortable going into the centers.
Recognizing Marino's hard work, Mayor Shari Cantor read an official and heart-warming proclamation at the Town Council meeting on Tuesday, thanking for her dedication as a public servant for the town of West Hartford for the past 33 years, and acknowledging all that she did to enrich the lives of senior residents. The proclamation was re-read at a farewell party for Marino, where state Sen. Derek Slap also presented her with an official citation from West Hartford state Reps. Jillian Gilchrest, Tammy Exum, Kate Farrar and himself, and signed by Senate President Pro Tempore Martin Looney, Speaker of the House Matt Ritter, and Secretary of the State Denise Merrill.
Addressing the seniors in attendance, Marino said she "couldn't have asked for a better experience." The week was very bittersweet, she said, as she looks forward to her new position as senior center director at the Rocky Hill Senior Center, but knows she will miss the seniors in West Hartford she has worked with for many years.
Numerous seniors attending the farewell party agreed: "West Hartford's loss is Rocky Hill's gain."
Like what you see here? Click here to subscribe to We-Ha's newsletter so you'll always be in the know about what's happening in West Hartford! Click the blue button below to become a supporter of We-Ha.com and our efforts to continue producing quality journalism.