The public is invited to observe guns being transformed into garden tools at a pop-up 'Swords to Plowshares' event in West Hartford on June 4.
By Ronni Newton
A modern-day version of the biblical concept of turning swords into plowshares will be take place live in West Hartford on June 4, and the public is invited to observe.
Three West Hartford synagogues – Beth David Synagogue, Beth El Temple, and Congregation Beth Israel – are partnering for the demonstration of transforming gun barrels that have been surrendered via police buy-back prorams into gardening tools. The portable forge will be operated by a representative of another religious organization – the Right Reverend James E. Curry, retired Bishop Suffragan of the Episcopal Church in Connecticut.
"The idea that we can bring a real time program to the community that demonstrates in a contemporary way that ancient biblical prophecies can be carried out was an opportunity not to be missed," Rabbi Yitzchok Adler of Beth David Synagogue said in a statement.
The concept of "swords to plowshares" is based on the words of the prophet Isaiah: "And he shall judge among the nations, and shall rebuke many people: and they shall beat their swords into plowshares, and their spears into pruning hooks: nation shall not lift up sword against nation, neither shall they learn war any more." The organization Swords to Plowshares Northeast, based in New Haven, has brought their portable forge to locations throughout Connecticut as well as Newburyport, MA, and Washington, DC, to further its mission of building coalitions of community groups that will create and continue sustainable efforts to reduce gun violence.
Curry said the forge "is just one strategy, one prong in a multi-pronged approach toward changing the attitude toward gun violence in our community." Swords to Plowshares Northeast also organizes gun buy-back programs throughout Connecticut.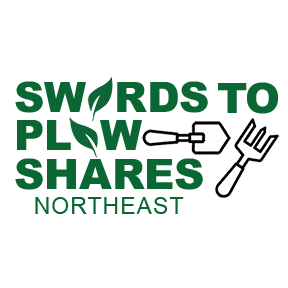 The public is welcome to observe the forge in operation on June 4, beginning at 10 a.m., at Congregational Beth Israel, 701 Farmington Avenue in West Hartford.
There is no charge to attend (although donations are welcome), but advanced registration is required through the Congregation Beth Israel website. Children must be accompanied by an adult and space is limited. For more information on the three synagogues sponsoring this event, visit their websites at Beth David Synagogue (www.bethdavidwh.org), Beth El Temple (bethelwesthartford.org), and Congregation Beth Israel (www.cbict.org). More information about the event can also be obtained by emailing questions to [email protected].
Like what you see here? Click here to subscribe to We-Ha's newsletter so you'll always be in the know about what's happening in West Hartford! Click the blue button below to become a supporter of We-Ha.com and our efforts to continue producing quality journalism.