The Mandell JCC and several other local organizations will hold a 'Yom Hashoah' Commemoration in West Hartford honoring victims of the Holocaust.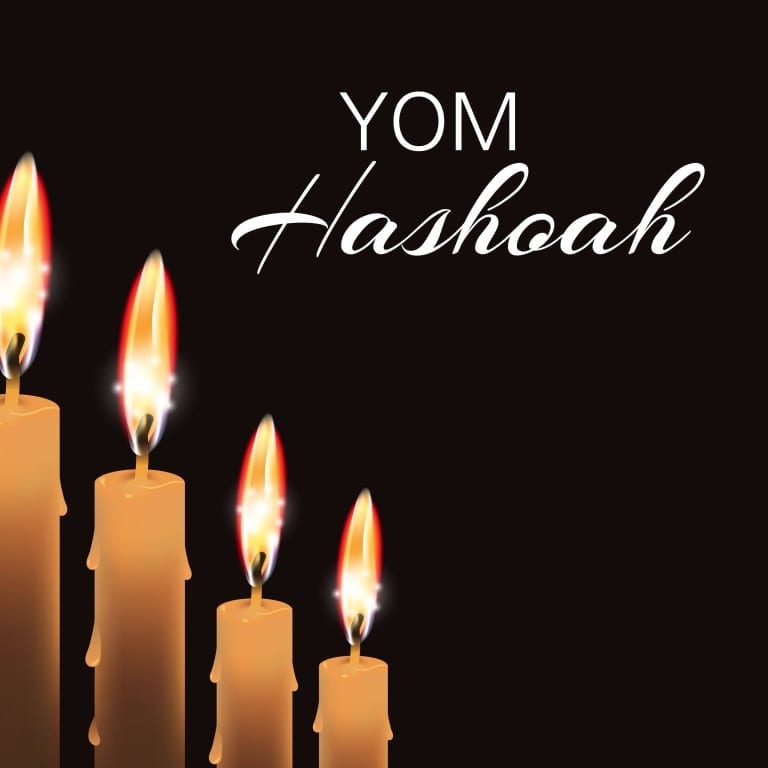 Submitted
The full name of the day commemorating the victims of the Holocaust is "Yom Hashoah Ve-Hagevurah" – In Hebrew, literally translated, as the "Day of (remembrance of) the Holocaust and the Heroism."
This year, the 
Mandell
JCC
, along with the Jewish Federation Association of Connecticut (JFACT) and Voices of Hope, will hold a Yom Hashoah Commemoration honoring the memory of the martyred six million at
7:30 p.m.
on Sunday, May 1, 2016, at
Emmanuel Synagogue
, 160 Mohegan Dr., West Hartford.
The names of victims and deceased survivors will be read prior to the commemoration from 6:30 – 7:30 p.m. Members of the community are invited to submit names to be to included to Sheri Gaudet at 860-231-6351, [email protected]. Survivors and their families are invited to participate in the candle procession at the beginning of the commemoration.
Schindler's List survivor, Rena Finder will be this year's guest speaker. Finder was born in Krakow, Poland in 1929 and grew up in a middle class neighborhood. Only 10 years old when her home was first invaded, Rena and her mother survived the Holocaust with the help of Oskar Schindler, whose efforts to save over 1,200 Jewish workers is portrayed in the award-winning film "Schindler's List." Today, Finder speaks about her experience in schools, synagogues and other local organizations.
The Yom Hashoah Commemoration is free and open to the community.
In addition to the May 1 event, a second reading of the names taken from the list of names provided by the United States Holocaust Memorial Museum for the Days of Remembrance, will take place on Monday, May 2, 2016, from 8 – 8 p.m. at the Mandell JCC in the Chase Family Gallery, Zachs Campus, 335 Bloomfield Ave., West Hartford, CT.
The Mandell Jewish Community Center is open to everyone and supported by funds raised by the Jewish Federation of Greater Hartford, a recipient of funding from the Jewish Community Foundation of Greater Hartford, a member of the JCC Association of North America. Programs subject to change. For updates, follow the Mandell JCC on Facebook, Twitter and www.mandelljcc.org.