The YMCA is recruiting participants for the LiveSTRONG program that begins Nov. 9, 2015.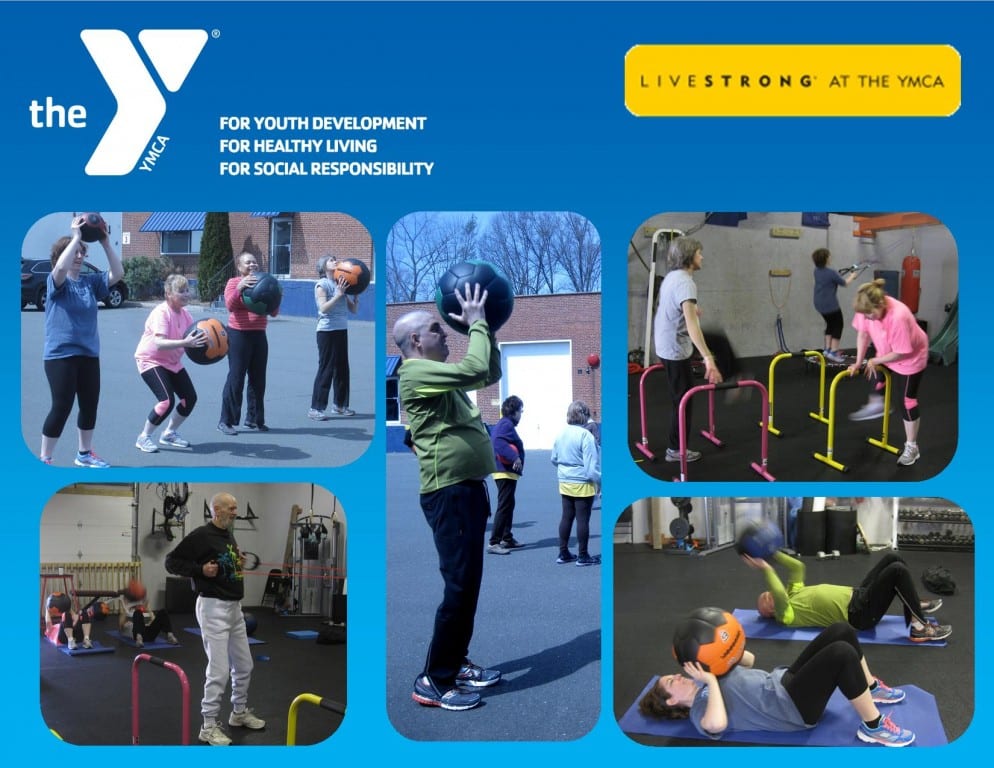 Submitted by Robin Messerli, Community Engagement Coordinator, West Hartford/Tri Town YMCA
The West Hartford YMCA is proud to offer the LIVESTRONG at the YMCA program to help cancer survivors feel alive again. This FREE 12-week program is designed to help survivors overcome the effects of fatigue and deconditioning from treatment and the disease.
Since 2013, the LIVESTRONG at the YMCA program has changed the lives of 50 cancer survivors, helping them regain confidence in their bodies – right beside other adults who fully understand their struggles.
One of the Y's participants explains the program in this way: "Our results began to show immediately. It was amazing to me how quickly my body responded to the workouts. But most important to me was how my mind responded. It felt so good to be pushed and encouraged rather than poked and prodded. To be invigorated as opposed to stressed. To be exhausted from a workout, not worn out because of chemo. My weak muscles got stronger and my energy increased. For two hours, twice a week, I was not a cancer patient, I was an athlete."
Prior to beginning the program, all participants will meet with a specialist to properly review each survivor's medical needs and cancer history to create a personal and appropriate wellness plan. Participants do not need to be YMCA members – so please share this with anyone who might be interested. The program is for adult survivors from the point of diagnosis through the balance of life and includes a family membership during the program. By focusing on the whole person and not the disease, LIVESTRONG at the YMCA is helping people move beyond cancer in spirit, mind and body.
Another survivor describes the community that the LIVESTRONG at the YMCA program garners: "It's very uplifting. No one judges anyone else because we all have this common bond. You get to know each person as an individual. We speak freely about our journeys and support one another. I'd recommend this program to anyone at any age."
Without the support of the community the Y would not be able to offer this valuable service to survivors, who have everything to gain by participating. Nearly every person is touched by the impact of cancer on themselves or a loved one, and your support will reach far by giving this gift to a cancer survivor. Please consider donating today.
To sign up for the Y's LIVESTRONG program that starts Nov. 9, or to learn more about how you can support the Y's cause, please contact the office at 860-521-5830, email [email protected], or visit the Y's website at westhartfordYMCA.org.
The West Hartford YMCA office is located at 12 North Main St., West Hartford CT 06107.