The West Hartford Youth Football League is now offering NFL Flag for kids in grades 1-8.
Submitted
Are you looking for a fast-paced, low commitment fall sport for your son/daughter? West Hartford Youth Football recently expanded its cheerleading and tackle football offerings to include NFL flag football for first- through eighth-graders.
The league will offer four grade-based divisions: Bantam Flag (grades 1 and 2), Mighty Mite Flag (grades 3 and 4), Pee Wee Flag (grades 5 and 6), and Pony Flag (grades 7 and 8).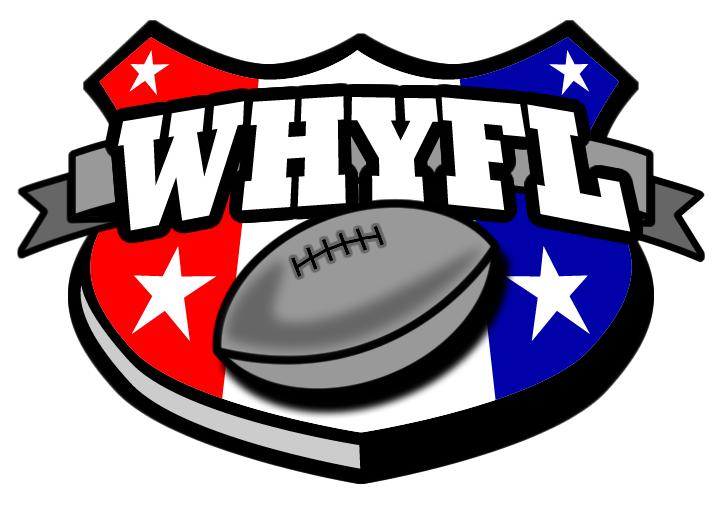 The fast-paced NFL flag division offers five-on-five games played on a 70-yard by 30-yard field, and teams will made up of eight to 10 players. Teams will have one hour-long practice per week, and weekend games are also one hour in length.
"Our goal is to get as my kids as possible playing this great game. Our league has many devoted moms and dads helping lead it because they know first hand what a difference it has made in their lives and the lives of their kids. Football is unique in that we attract so many diverse kids: big, small, fast, slow, as well as every ethnicity that comes from West Hartford's wonderfully diverse population. There is a role in this sport for every kind of player," said John LaSpada, vice president of publicity for the league.
"Our tackle football divisions have always been strong, and the addition of the expanded NFL Flag Division offers families another option to get involved in the sport before high school," said LaSpada
The WHYFL, like tackle programs throughout the country, has seen a reduction in the number of participants. In part the reason is concerns stemming from news reports about concussions, but the greater contributing factor has been an increased interest and participation in soccer as well as year-round specialization by athletes in other sports not typically played in the fall.
The WHYFL is hoping the expanded flag division will help to offset the former while celebrating that their sport encourages multi-sport athletic participation and discourages specialization.
Hall and Conard high school coaches are similarly excited about this new option. Both Conard head football coach Matt Cersosimo and Hall head football coach Frank Robinson, as well as their children and other family members, grew up playing in the league. Matt's wife, Meg Cersosimo, is a coach and board member for the WHYFL.
"As an educator and coach I firmly believe that playing football in high school is one of the greatest educational experiences a student can have," Matt Cersosimo said. The values we teach and develop are life lessons that endure long after graduation. The more kids that participate in this game the better."
Coach Robinson agreed, and added, "Football is a special game that is truly unique. It has come under fire, but thankfully at the high school level our numbers are remaining steady. Each year we have freshman and sometimes upperclassman that come out and make significant contributions despite never having played before. We hope this effort by the WHYFL will help keep that trend steady and even increase the number of players that want to be part of something special."
The Hall and Conard football relationship is well chronicled in this town and Matt Cersosimo and Frank Robinson remain close friends – as do many of the players in each program who formed lifelong bonds starting in the WHYFL.
For league President Ted Mancini the message is more simple, and he sums it up in three words: "Come have fun."
For those interested in fall flag football, registration for the fall season is $80 until Aug. 1, and $105 thereafter. Registration will be limited to the first 60 players per division and is filling up fast. The Mighty Mite flag division already has a waiting list.
For more information, or to register, go to www.whyfl.com.
Like what you see here? Click here to subscribe to We-Ha's newsletter so you'll always be in the know about what's happening in West Hartford!