The Fernridge Park Pool will be open for swimming on Saturday, July 11.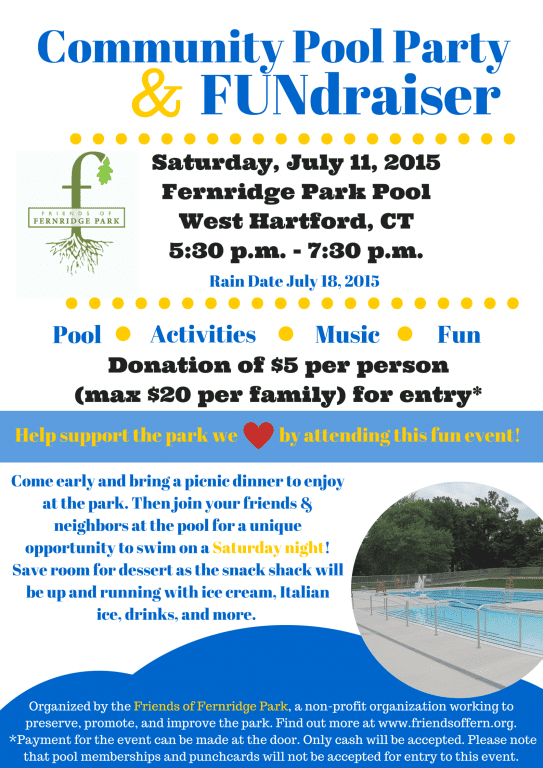 By Ronni Newton
The "Friends of Fernridge Park" is inviting the public to come for an early evening swim and picnic at the organization's Community Pool Party and FUNdraiser on Saturday, July 11.
The pool will be open from 5:30 -7:30 p.m., and there will also be music and other family-oriented activities available, both in the pool and on land. Attendees may want to bring their own picnic supper, and then enjoy ice cream and snacks from the Snack Shack which will be open for the event.
The cost of the event is $5 per person with a cap of $20 per family. Pool passes and punch cards will not be accepted since this is a fundraiser and not a regular swim session.
"It is rare to have the town pools open on a Saturday evening so it will be a fun opportunity for families to enjoy the pool on a Saturday night plus a great way to support the park," Friends of Fernridge Park Board Member Mandy Pike said in an email.
Saturday is also the launch of Poetry in the Parks, with the public invited to tour the new poetry stands in Fernridge Park beginning at 5 p.m. Several of the poets and artists are expected to attend the event.