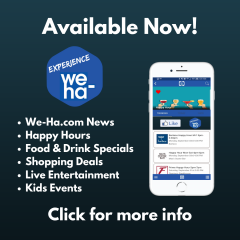 The warm weather is finally here and along with that are some great opportunities to get outside and June is a mighty fine month to do just that! Here's our TOP 8 for June in chronological order …
1.

Saturday, June 1 and Sunday, June – West Hartford Town Hall
Kick off the summer season at this outdoor festival with activities for the whole family to enjoy! Dance to live music; spin, glide, and twirl on rides; play games and win prizes; feast at the food court; shop for one-of-a-kind handmade works of art; and mix and mingle with friends and reps from local and regional businesses and nonprofit organizations.
For everything you need to know about the event, check out THIS ARTICLE posted by Ronni Newton.
Also, listen in to the Experience We-Ha podcast with the Celebrate West Hartford Committee Chair Mary Alexander and Event Director Linda Geisler HERE
2.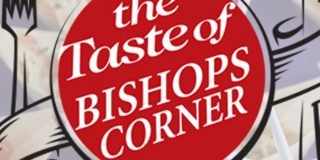 Wednesday, June 5, 2019 at 5:30-7:30 p.m. – Eden's
Food and fun at our indoor/outdoor 4th Annual Taste of Bishops Corner with participation by Harrys Bishops Corner, Crown Market, Blue Plate Kitchen, Poké City, and more.
3.

Friday, June 7, 2019 at 8 p.m. – Balos 
Enjoy a live performance by Athenian Entertainment Greek Orchestra with belly dancing on Friday, June 7! Music builds from soft dinner music at 8 p.m. to a Greek celebration by 10 p.m. until the lights come on! If you enjoy dancing and cheering, you won't want to miss this night of Greek entertainment! Opa!
4.

(not West Hartford … but close enough for this awesome event!)
Kick Off Party – Friday, June 14, 2019 at 6-9 p.m.
Main Event – Saturday, June 15, 2019 at 11:30 a.m.-5 p.m.
Join us on Saturday, June 15, 2019, at the 10th Annual Hartford Rib Off for a fun and food-filled day for the entire family, all while raising money for three local non profit organizations,
For the price of admission you will be able to sample not only BBQ from some of the best pitmasters in the area, but an all-you-can-eat BBQ buffet will ensure that everyone gets their fill of BBQ by the end of the day.
5.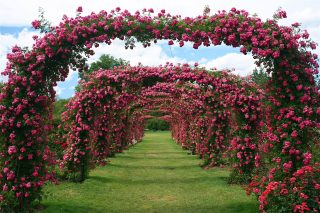 Saturday, June 15, 2019, at 10 a.m.-4 p.m. and Sunday June 16 10 a.m.- 4 p.m. – Elizabeth Park, Hartford CT
America's oldest public rose garden celebrates its 115th anniversary Saturday, June 15 and Sunday, June 16 with a wide range of free educational and family-friendly activities during Rose Weekend.
6.
Sunday, June 23, 2019, at 10 a.m.-3 p.m. – LaSalle Road, West Hartford Center
Paint the Town Ferrari Red and Join Us for Concorso Ferrari & Friends. This event was created by a group of owners who wanted to use their exotic automobiles to put smiles on the faces of patients at Connecticut Children's Medical Center.
7.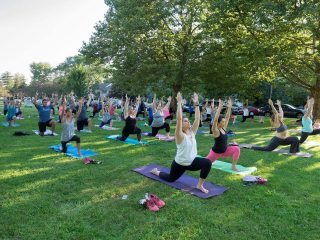 Sunday, June 23, 2019, at 10-11 a.m. – Beachland Park
West Hartford Yoga, in cooperation with West Hartford Parks & Pools, is bringing FREE yoga to the parks this summer! #WHYintheParks

Be a part of an awesome group of yogis every Sunday morning at Beachland Park. Join Miranda Dunbar all summer long and listen to the sounds of nature as you stretch and flow in this small, quiet park located off South Quaker Lane.
8.
Wednesday, June 26, 2019, at 6:30-8 p.m. – Elizabeth Park, Hartford CT
Mass-Conn-Fusion kicks off the 16th Annual Summer Concert Series on June 26!
Mass-Conn-Fusion draws its talent from both sides of the Massachusetts-Connecticut border. The band's extensive repertoire includes Motown, R&B, Funk and hits of the 60s right up to the present and features two female lead vocalists, horn section and solid rhythm section.
Like what you see here? Click here to subscribe to We-Ha's newsletter so you'll always be in the know about what's happening in West Hartford!