Just because the unofficial end of summer is upon us, doesn't mean the calendar is cooling off.  Check out our Top 8 events happening in West Hartford for the month of September!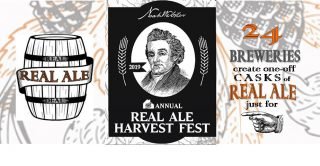 Saturday, Sept. 7, 2019 at 2-5 p.m. and 6-9 p.m.
Noah Webster House & West Hartford Historical Society
It's back! Beer you can't find anywhere else. Join us for the 5th Annual Noah Webster Real Ale Harvest Festival brought to you by the museum and the Harvest family of stores. Twenty-four breweries create a unique cask of Real Ale good for this one day only and there is a catch: their brew must include an ingredient from Noah Webster's 18th-century garden or pantry list.
Saturday, Sept. 7, 2019 at 6 p.m.
It's the 20th Anniversary of The Mayor's Charity Ball! This amazing event was founded in 1999 and yup, you guessed it – we are going to "party like it's 1999"! Be prepared, this event is going to be fun, fun, fun … all while raising money for two worthy West Hartford non-profits: The Town That Cares and Playhouse on Park.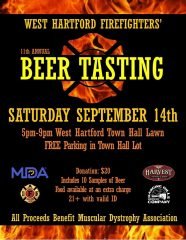 Saturday, Sept. 14, 2019 at 5-9 p.m.
West Hartford Center on the Town Hall Green
The West Hartford Fire Fighters Association is holding their 11th Annual West Hartford Fire Department Beer Tasting and Grill to benefit the MDA of Connecticut. The event will be taking place in West Hartford Center on the Town Hall Green on Saturday, Sept. 14, 2019 from 5-9 p.m.
All proceeds from this event will aid in the West Hartford Fire Fighters Association's efforts to raise funds and awareness for those living with neuromuscular disease in our community. The proceeds from your donation will also help the Muscular Dystrophy Association continue to provide vital programs to over 1,400 families living with a neuromuscular disease here in the State of Connecticut.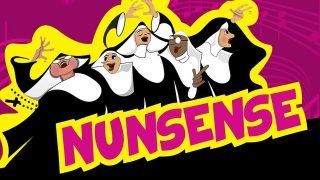 Starting Wednesday, Sept. 18
Revel in the madness of this hilariously funny musical comedy, featuring a troupe of dancing, singing nuns. Nunsense follows the crazy antics of five nuns from the Little Sisters of Hoboken convent. When their cook, Sister Julia, Child of God, accidentally serves some tainted soup, poisoning 52 of the sisters, the five surviving nuns must band together to raise funds for their burials. The score pulses with merriment and an unabashed desire to make you laugh, with songs and spontaneous comic interludes paced at breakneck speed.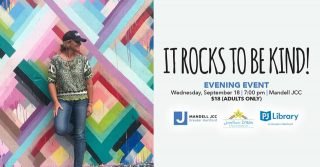 Wednesday, Sept. 18, 2019, at 7-9 p.m.
Join us for a special evening with author, activist and motivational speaker Megan Murphy ( Megan Murphy Coaching )
Wednesday, Sept. 18
7 p.m. at the Mandell JCC
Megan Murphy will lead a discussion "The Art of Connecting with Kindness Rocks" followed by a Q&A session, book signing, and rock painting.
Saturday, Sept. 14, 2019 at 10- 11 a.m.
Learn about the history of the Park, its gardens (including the Nation's oldest public rose garden), greenhouses, buildings, and grounds during this informative tour, led by Kathy Kraczkowsky, director of Park Operations.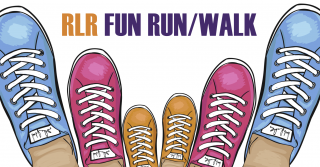 Saturday, Sept. 21, 2019 at 8:30 a.m.
Elizabeth Park
Annual RLR Fun Run/Walk

We're walking around Elizabeth Park again for a good cause! Join Pond House Owner Louis Lista in raising money for Community Partners In Action's Culinary Training Program. This event is designed to be family friendly and is sure to be a fun time for everyone!

Saturday, September 28, 2019 at 11 a.m.-4 p.m.
Join the Noah Webster Library for "Day of Happiness." The day begins with Chocolate Workshop at 11 a.m. and 2 p.m., a program highlighting chocolate entrepreneurs, the history of how chocolate is made and where it comes from, fun chocolate trivia and make and take chocolate creations using various techniques of dipping, decorating, and combing. Demonstration and use of my commercial tempering machine, toppings bar and more! Followed by Jeff Mainville's Acoustic Trio outside at the Square at 1 p.m. and 3G at 3 p.m. And much more!
Like what you see here? Click here to subscribe to We-Ha's newsletter so you'll always be in the know about what's happening in West Hartford!