West Hartford's Fleet Feet Sports is hosting the free, virtual wellness challenge beginning Sept. 9.
By Ronni Newton
Fleet Feet Hartford will be partnering with local experts to host a wellness challenge intended to promote a longer and healthier life.
"The Override Your Health community wellness challenge is a virtual, 6-week challenge that people of all ages and abilities can – and should – do," said Steph Blozy, the former owner of the West Hartford Fleet Feet store who is continuing to assist with events. She said she was inspired to host the challenge after reading Dr. Peter Attia's book Outlive – which has since become a New York Times best-seller.
"In his book, Dr. Attia explains the science and art of longevity. These are the things we need to do to not just extend the length of our lives, but to extend our healthspan too. To live better longer – something most of us likely aspire to do!" Blozy said. The Wellness Challenge includes six daily tasks, and the program will also include an educational component.
The five health and wellness experts who will be partnering with Fleet Feet include a nutritionist, physical therapist, strength and conditioning coach, and an exercise scientist. All will be in attendance at an optional in-person Wellness Fair planned for Saturday, Sept. 9, which will kick off the challenge. The event will take place from 11 a.m. to 1 p.m. at Override North, 50 Tower Road, Avon (just over the Mountain near Whole Foods) and before beginning the challenge attendees will be able to have their current health status reviewed – including hydration level, body composition, grip strength, aerobic capacity, foot analysis, knee/hip strength and injury assessments.
Bela Vida Café and Small State Provisions will also be on hand at the Wellness Fair, and their will be a raffle with $1,000 worth of prizes available.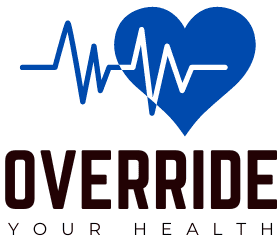 "While our physical abilities naturally decline with age, we can slow those declines by maximizing our health right now! Even little changes in our hydration, nutrition, exercise, sleep and mental wellness can yield big results; which is why this challenge centers around those six themes," said Blozy.
There is no cost to participate in the challenge, and it's a great multi-generational activity.
Participants will receive bi-weekly e-newsletters, and a private Facebook will provide support, as well as "motivation, tips, and a wealth of knowledge about each of the six health themes."
More details, and the link to sign up, can be found through this link.
Like what you see here? Click here to subscribe to We-Ha's newsletter so you'll always be in the know about what's happening in West Hartford! Click the blue button below to become a supporter of We-Ha.com and our efforts to continue producing quality journalism.