Connecticut Gov. Ned Lamont held a briefing Saturday evening to address questions regarding a comment by President Trump about a possible mandatory quarantine.
By Ronni Newton
President Donald Trump's comments Saturday about the possibility of a mandatory quarantine in parts of Connecticut, New York, and New Jersey prompted Gov. Ned Lamont to hold a press conference Saturday evening to update state residents.
Saturday night, in a tweet, the president reversed his decision.
"On the recommendation of the White House CoronaVirus Task Force, and upon consultation with the Governor's of New York, New Jersey and Connecticut, I have asked the @CDCgov to issue a strong Travel Advisory, to be administered by the Governors, in consultation with the Federal Government," Trump tweeted late Saturday night. "A quarantine will not be necessary. Full details will be released by CDC tonight. Thank you!"
The Centers for Disease Control and Prevention issued its statement on the matter at about 9:30 p.m. on Saturday,  saying that residents from these states should "refrain from non-essential domestic travel for 14 days effective immediately," and noting that implementation of a travel advisory is at the "full discretion" of the governors of Connecticut, New York, and New Jersey
"This Domestic Travel Advisory does not apply to employees of critical infrastructure industries, including but not limited to trucking, public health professionals, financial services, and food supply.  These employees of critical infrastructure, as defined by the Department of Homeland Security (https://www.cisa.gov/publication/guidance-essential-critical-infrastructure-workforce), have a special responsibility to maintain normal work schedules," the CDC statement reads.
"Some people would like to see New York quarantined because it's a hot spot," Trump said in remarks on the White House lawn earlier Saturday, leading to confusion among residents, as well as state officials. "New York, New Jersey, maybe one or two other places, certain parts of Connecticut quarantined. I'm thinking about that right now."
In a tweet, he also mentioned he was considering a quarantine for certain COVID-19 "hot spots" in the tri-state area.
I am giving consideration to a QUARANTINE of developing "hot spots", New York, New Jersey, and Connecticut. A decision will be made, one way or another, shortly.

— Donald J. Trump (@realDonaldTrump) March 28, 2020
Lamont began Saturday evening's briefing by stating that in his opinion, it appears the comments by the president earlier in the day were made "in passing," as he was thinking out loud.
"Words matter, and those words created a a certain amount of confusion and when you lack clarity that can lead to confusion and confusion can lead to panic," Lamont said.
Lamont also shared statewide data regarding the coronavirus.
Saturday's total COVID-19 cases in Connecticut increased by 233, to 1,524. There are 205 patients hospitalized and six more people have died of coronavirus, bringing the total to 33.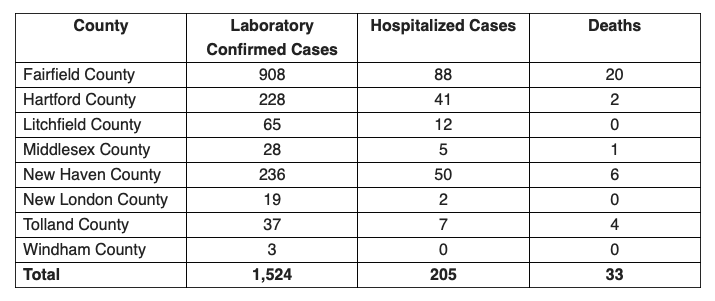 At his press conference, Lamont said the state is "keeping an eye out" for out-of-staters coming in and out of Connecticut. Fairfield County continues to be the state's leading hot spot, with 20 of the state's total 33 coronavirus deaths, including five of the new deaths reported Saturday.
More than 10,200 tests have been reported to date.
West Hartford's total number of positive cases remains at nine, unchanged from Friday when three additional cases were confirmed.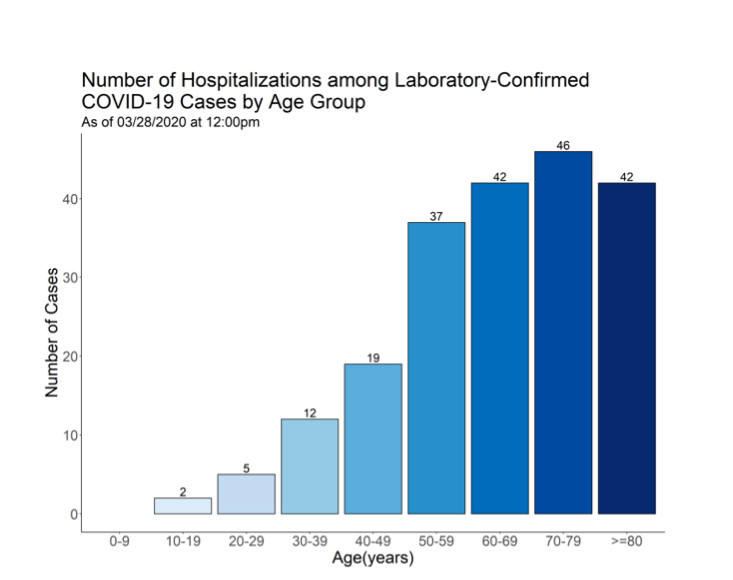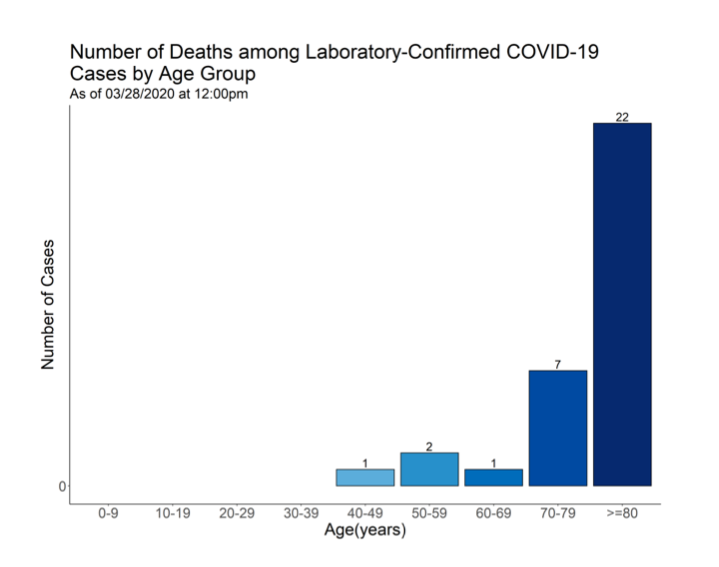 Lamont said he has been in close contact with the governors of New York and New Jersey, and spoke with "high level" officials at the White House on Saturday following the comments, but had not spoken with the president.
"They told me they valued the input of the governors before making a decision on mandatory quarantine," Lamont said of his conversation with the White House.
In Connecticut, as well as in New York, New Jersey, and Rhode Island, people are already being told to stay at home, and that is largely being followed, the governor said.
"We're discouraging people from traveling," he said, noting that Metro-North ridership is down 95%, and if more stringent measures are needed, he committed to working with New York Gov. Andrew Cuomo and New Jersey Gov. Phil Murphy to get it done.
"You have to be very careful about what you mean when you mention a quarantine," he said, noting that he could not speculate on exactly what the president meant but hoped to get clarity before the end of the day.
"We're the ones who would have to enforce it," Lamont said.
"They can propose but we've got to dispose," Lamont said. He said the White House is looking into whether or not they have the legal authority to impose a quarantine.
Both of Connecticut's senators expressed their strong disapproval with the president's actions.
After the president called for a strong travel advisory rather than a quarantine late Saturday night, U.S. Sen. Richard Blumenthal tweeted: "Erratic. Impulsive. Dangerous. 180 degree flip flop in less than 8 hours. Now no quarantine. Less talk, more action, Mr President. We still lack ventilators, masks, tests, & other medical supplies."
Erratic. Impulsive. Dangerous. 180 degree flip flop in less than 8 hours. Now no quarantine.

Less talk, more action, Mr President. We still lack ventilators, masks, tests, & other medical supplies.

— Richard Blumenthal (@SenBlumenthal) March 29, 2020
"This proposed White House action seems unworkable, unenforceable, and possibly unconstitutional," U.S. Sen. Richard Blumenthal said in a statement earlier Saturday.
"The specifics and impact of this proposed action are still deeply unclear and uncertain. The effect may be more confusion than confidence. Confusion fosters fear. Gov. Lamont has been strong and effective in his leadership instructing Connecticut's people to self-quarantine and stay at home if possible. President Trump should be collaborating with the governors, which he has failed to do. The governors have been ahead of federal authorities in their courageous and steadfast leadership, and their insights and input should be heeded," said Blumenthal.
"What we really need is masks, ventilators, and other medical supplies, not more confused mixed messages," Blumenthal said.
U.S. Sen. Chris Murphy said state residents should continue to follow Lamont's guidance.
"President Trump should stop tweeting before thinking," Murphy said on Twitter. "His loose talk of a quarantine will cause unnecessary confusion and panic at an already confusing moment."
"I could not agree more with Governor Lamont – confusion leads to panic and puts people at risk," Attorney Gen. William Tong said in a statement Saturday night. "Our leaders cannot think out loud at moments like this. They must speak with clarity and authority. Off-the-cuff comments by the President, made without necessary coordination with governors on the front lines of this crisis – are not helpful. As we have been since day one of this crisis, the Office of the Attorney General is in close coordination with the Governor's office to support our state efforts to protect public health and safety here in Connecticut."
Not long after Trump's initial remarks, Cuomo said he was unaware of the possibility of a quarantine.
"I didn't speak to him about any quarantine, I haven't had those conversations," Cuomo said in a press conference posted by Guardian News. "I don't even know what that means."
According to worldometer, a website that tracks the total number of coronavirus cases, as of Saturday there were 53,316 total cases in New York, including 7,054 confirmed new cases and 883 total deaths.
Lamont also issued Executive Order No. 7P Saturday, which "gives the appropriate state officials authority to ensure safe housing for certain first responder and healthcare workers who need alternative housing, provide for physical distancing in safe and adequate settings for people experiencing homelessness, and meet FEMA requirements to reimburse state efforts in these areas."
Portions of an article by Ryan Lindsey, published on CTMirror.org, have been included in this story.
Like what you see here? Click here to subscribe to We-Ha's newsletter so you'll always be in the know about what's happening in West Hartford!