Hall hosted Brien McMahon (Norwalk) in West Hartford Thursday night in a Class LL second round boys soccer game, and after a 2-1 overtime win, the Titans head to the quarterfinals.
By Ronni Newton. Photos by Ronni Newton and Craig Rosenberg
Hall and Brien McMahon battled for 60 minutes in a CIAC Class LL round two soccer game Thursday night that extended for nearly 15 minutes into the 20-minute overtime period before the Titans scored and held on for the 2-1 win over the Senators.
Hall boys soccer head coach Zeke Seguro said after the game that Brien McMahon was phenomenal, "the best team we've played all year, by far."
The game was tied 0-0 at halftime, with Brien McMahon getting off a few shots that were saved by Hall goalie Quinn Freeman. A strong shot by the Senators approximately 24 minutes into the game looked to be heading for the net, but bounced off the crossbar.
"It's a great game, they're a great team, they possess the ball really well," Seguro said at halftime. "There's a lot of athleticism, a lot of quickness out there," he said, adding that he was very impressed with the Brien McMahon team. He said Hall needed to be "a little more composed on transition" to win the game.
Hall came out primed for action in the second half, and at the 37:15 mark junior John Hunt got one by goalie Massimo Ruffo into the left corner, converting the pass from senior captain Luis Bravo who got the assist.
With the outside temperature continuing to drop and back-and-forth-play highlighted by crisp passing from both teams, Brien McMahon turned up the heat in the last 10 minutes of the second half and with 5:36 left in the game Steven Ruiz, assisted by Maycol Mejia, got one past Freeman to even the score at 1. Hall was unable to come up with the offensive push to score before the buzzer ended regulation play.
Because it was a playoff the game could not end in a tie, and continued for two 10-minute overtime periods with the teams switching sides in between. The score remained tied at 1 with neither team showing signs of slowing down.
With 5:3o left in overtime – and with the prospect of another 20-minute overtime period looming – Bravo had a direct kick that bounced into the net off a Brien McMahon player for the own goal, pushing Hall ahead 2-1.
The crowd held its breath and the Titans held off the Senators for the win.
"My hat goes out to them. I thought they were tremendous," Seguro said of Brien McMahon. "They played soccer the right way, they moved the ball around, they possessed, they tried to break you down with combination play."
His team, Seguro said, has a lot of heart. "We just have a lot of grit, lot of determination. What we may lack in maybe a little bit of skill they make up in a lot of grit. I couldn't be more proud."
Hall is a perennial soccer powerhouse, and last year – with the record-breaking contributions of two-time All-American Lucas Almeida, who now plays for UConn – was unbeaten before losing to Greenwich on penalty kicks in the finals of the Class LL tournament. "We're just very blessed to be moving on to the next round," Seguro said.
Seguro praised the play of Bravo, who he said had an exceptional game in the midfield Thursday night. But, he added, "this was a complete team effort."
Fifth-seeded Hall will travel for the quarterfinals to face No. 4 seed Hamden, which defeated Fairfield Prep 2-1 on Thursday. That game will be played Saturday, at a time to be announced.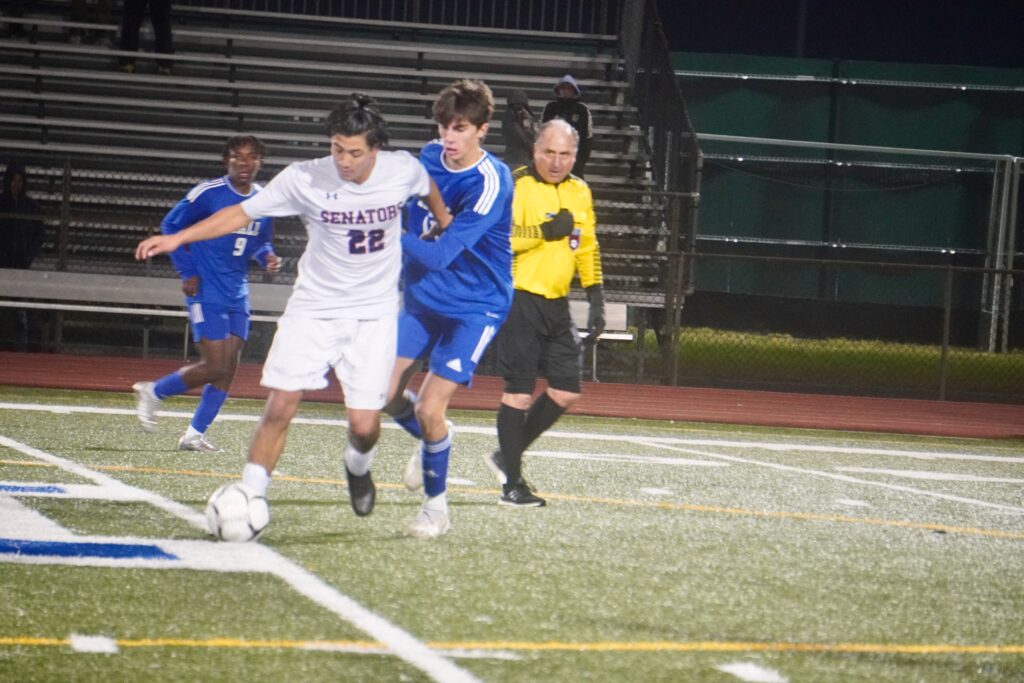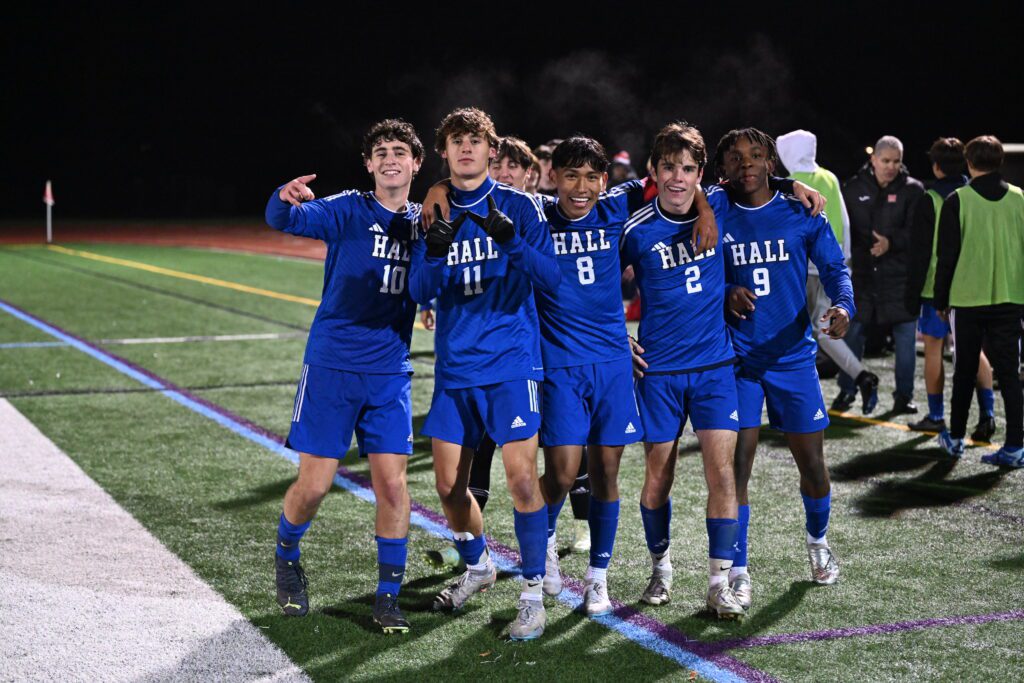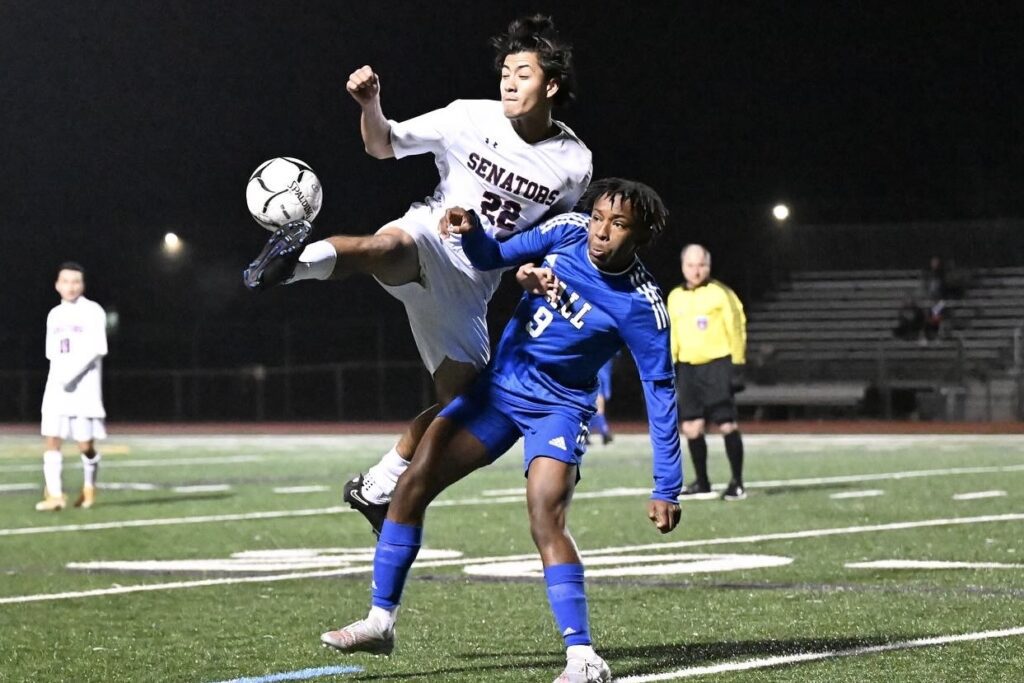 Like what you see here? Click here to subscribe to We-Ha's newsletter so you'll always be in the know about what's happening in West Hartford! Click the blue button below to become a supporter of We-Ha.com and our efforts to continue producing quality journalism.